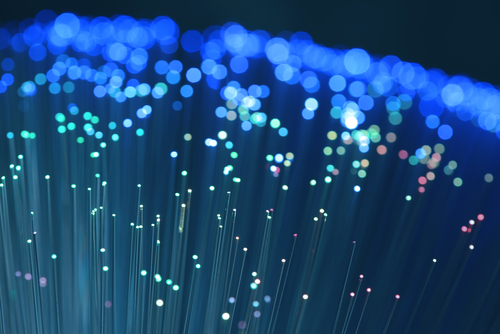 A new study from global consultancy KPMG confirms what datacenter managers and CIOs have been saying all along: Changing the information-technology infrastructure of big corporations begins with the goal of saving costs, but eventually improves the company's operations and its business model. In a survey of more than 900 CFOs and CIOs at U.S. multinationals, KPMG found that the primary focus of major implementation efforts, including a
shift toward cloud computing and virtualization technologies, is to improve administrative and operational management, product delivery, or profit margins.
The full findings will be presented at Oracle OpenWorld 2013, which runs Sept. 22-26 in San Francisco.
In a similar study last year,
top executives were just as aware of the potential for change contained in new technologies, but were less able to manage or even access them. More than 60 percent of 2012 respondents, for example, said their companies had defined a data and analytics strategy; only 39 percent said top managers had sufficient access or tools to make the best use of growing volumes of unstructured data generated mostly by customers. This year, by contrast, executives said they have a better handle on the capabilities of the technology, but are planning to use it as a way to enable or coordinate company-wide improvements to products or services. Broad changes in a company's business model require changes in financial systems, taxes, human resources, supply, management of capital, identification and targeting of critical business markets and all other operational processes that allow a business to function, according to Stephen G. Hasty, a KPMG partner in charge of the company's Transformation Initiative, which studies tech-enabled corporate change. The difference between a technology that has a positive impact on those functions and one that has a negative impact is how well the intent of the IT projects meshes with quick changes in business strategy as well as how effectively the tech itself operates, Hasty added. That connection has always been present, but is becoming clearer and more critical as customer demands become more sophisticated, and business processes possible only with sophisticated technology increase in proportion to non-tech-dependent tasks. One-third of respondents said demand from customers was the
most frequent reason they had chosen to make changes in the business
that required updates or overhauls to internal IT infrastructures. Domestic competition and the need to improve faulty or aging technology tied for the second-most-Common motivations, after being cited by 30 percent of respondents. About half of all respondents said new or emerging technologies are critical to the success of the strategies they plan to implement during the next 18 months, according to the survey. The two most-often-cited tools for creating change were a.) sophisticated data and analytic software and b.) tools to automate business-process management. Both were listed by 54 percent of respondents. Modernization of mobile networks, mobile management and mobile devices tied for second with the modernization of core systems, with mentions from 49 percent of respondents. CIOs, senior-level IT and datacenter managers often cite the need for flexibility or capacity or other IT-centric reasons when they launch projects to improve networking, asset management, resource utilization or other core datacenter functions. Executives see those infrastructure adjustments as a way to give top-level corporate managers more sophisticated ways to measure and modify the way their business units are performing, and make sure those changes are consistent with efforts to keep up with changes from competitors or demand from customers, according to Stephen Chase, service line leader for the Technology practice at KPMG. "Put simply, companies need to continually transform their organization's business model, using new and emerging technologies to help manage performance and cut costs," he said.
Image:Shutterstock.com/asharkyu