Talk to career experts, and they'll tell you resumes and cover letters are like bats and balls. One just doesn't work without the other. But at today's accelerated work pace, particularly in IT, hiring managers often beg to differ.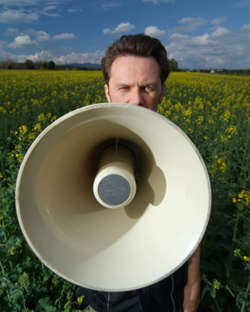 "Hiring managers in the tech field don't tend to read cover letters a lot,"says Yvonne T. Ryan (who calls herself 'the techie leadership coach'), founder and president of Leader's Edge CA in San Jose, Calif. "They have time constraints and are more interested in the experience aspects (you bring to the table). They're more interested in seeing specifically who you've worked for and what you've done." While you'll hear such things a lot, that's not to say you should forget about cover letters and focus exclusively on your resume. Why? A well-crafted cover letter strengthens your application package. It tantalizes. In a maximum of four well-crafted paragraphs, it should make the hiring manager eager to get to your resume to learn more about you.
Making Them Work
When sending a cover letter, use the job title and/or reference number as the subject line of your e-mail. In the first sentence, mention the position you're applying for. Then explain why you want the job and what you can offer the company. In other words, make clear why you're the best person to fill this particular vacancy. If someone at the company has referred you for the position, or if you've previously met the person to whom you're sending the letter, mention it here, as well. An effective cover letter will take time and preparation, research about the company, rewriting, honing, and careful proofreading. Format it as a business letter, with a salutation and a signature. Double-check everything. Triple-check that you've spelled the addressee's name correctly. Remember, the way you present yourself in the cover letter is a way for the hiring manager to assess your "soft skills," attention to detail and interest in the position. Clearly and concisely, you want to communicate that you're more than the sum of your tech skills, that you have big-picture knowledge of your industry, and that youre enthusiastic about your work. "Cover the salient points in the first few sentences," Ryan says. "Get to the point of what you're looking for and who you are."
Tips From the Trenches
Matt Jones, senior mobile Web content manager at eBay/PayPal, says the cover letters he's received and responded to have the following qualities:
Genuine personality. Don't offer "stiff" and prepackaged clichés. Instead, explain why you want this job.
Realistic interest. Don't make "over-the-top promises." Rather, try suggesting what you can accomplish in your first 90 days.
Concrete citations of current relevant work. "Match your accomplishments to the job description."
Evidence that you have researched the role and the company. "Refer to something you read that you liked about what the company has done well."
Mention of any peers or mentors within the company, or the immediate field, who have encouraged you to apply. It's a way of providing a "quick, up-front reference."
Listing of legitimate abilities and competencies and certificates. Highlight your major tech skills and special tool use (design software, content management systems, analytic tools, and Web platforms, for example).
Notation of any tech skill awards or recognized innovations by respected organizations.
Links, links, links to digital media. "This helps the reviewer quickly, if at a glance, see real-world examples of your talents, awards, or references."
In addition, Jones says, "Offer to provide additional credentials or work samples, or to take tests as may be required. Or point to your own Web site, if that's pertinent."
Problem Solving
Cover letters aren't one-size-fits-all. If you're applying for multiple jobs simultaneously, make it a point to craft each letter separately, customizing it to the particular position and company. And if you're responding to a posted job vacancy, Ryan says, "Try to assess what kinds of problems the company is trying to solve." In your cover letter, she says, "Identify the kinds of things you can do for them. Companies are interested in what problems of theirs you can solve."
First posted Dec. 15, 2010