There are
two good ways
to increase your salary this year. The first is to work for a large company, one with 5,000 or more employees. The other is to add expertise and skills. A programmer can learn an additional programming language and a network admin can add cloud skills. That kind of thing's to be expected. But I'd suggest also learning project management skills.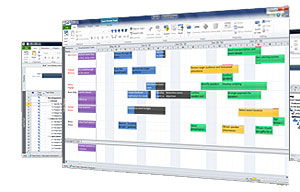 Project management is gaining traction as IT departments begin to merge with business units. It entails risk management and budgeting, and puts you in direct contact with a project's stakeholders. It moves you higher up the food chain and, better still, is that project management skills can be leveraged with your existing skill set. PM skills turn the code warrior into a lead developer, or the network admin into a cloud-based engineer. Where the average salary for IT worker is $87,000, the average for project managers is $100,143. Also, companies like to see project management experience in wide variety of job postings, making it a smart addition to your resume. Dice
lists
over 11,000 project manager positions touching every aspect of IT from
desktop deployment
to
disaster recovery
. Finally, project management skills are transferable. They can be applied to any aspect of technology, or even practiced in other lines of work. The entry level certification is the
Certified Associate in Project Management
, which requires 1,500 hours of experience or 23 hours of project management education.
-- Dino Londis