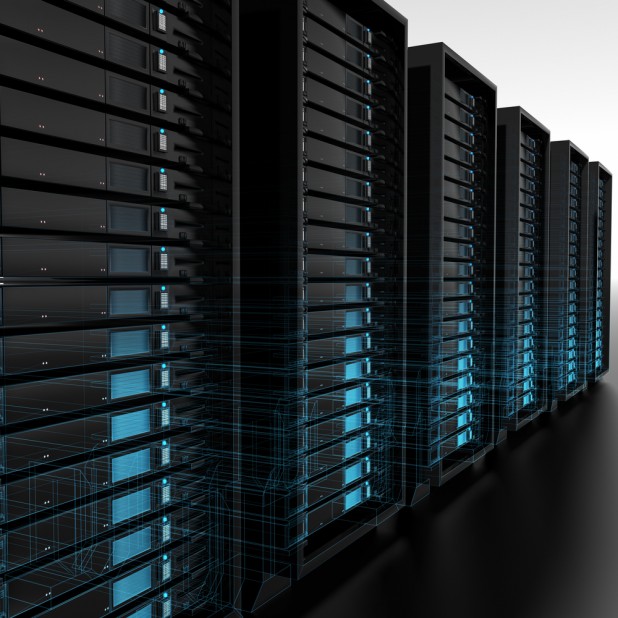 There's no shortage of cloud-service providers these days, and all seem to have one thing in common: a deep concern about being overwhelmed by Amazon. As the Amazon cloud grows, applications running on its shared infrastructure can access bigger and faster resources, especially in the area of storage I/O. That attracts more application developers, who are always looking for the fastest, least expensive place to host their products. From Amazon's perspective, developer attraction sparks a virtuous cycle: more applications equal more customers; the more customers, the more the company can invest in scaling out the IT infrastructure underlying
Amazon Web Services
(AWS); the bigger the infrastructure, the more aggressive Amazon can be on pricing. It's unclear if any other cloud service providers can match Amazon in terms of scale, at least in the short term—but that doesn't stop them from trying. In fact, there are no less than nine classes of cloud service providers competing (to one degree or another) with Amazon:
Server Vendors
: Companies such as IBM, Hewlett-Packard and Dell are all building out cloud service offerings aimed largely at enterprise customers.
Software Vendors
: Microsoft, Oracle, VMware, SAP and other name-brand vendors intend to carve out their own territory in the cloud.
Startup Companies
: Whether it's as an infrastructure-as-a-service (IaaS) provider or a platform-as-a-service (PaaS) provider, there's no end to the number of companies burning through venture capital funding in order to establish a cloud presence.
Software-as-a-Service Providers
: An increasing number of software-as-a-service (SaaS) vendors, such as ServiceNow and Salesforce.com, are allowing other software vendors to share their infrastructure.
Hosting Companies
: Taken by surprise by the rise of Amazon, many of these companies are now scrambling to adjust their business models to the reality of the cloud.
Telecommunication Carriers
: These companies have massive network operation centers, and are now trying to buy their way into the cloud service provider space.
Local IT Service Providers:
By leveraging a high touch support model, many of these companies are either rolling their own data center or reselling others' data center services under their own names.
Internal IT Organizations
: Hoping lightning strikes twice, many internal IT organizations are creating "community clouds" for particular vertical industries.
Web 2.0 Companies
: Led mainly by Google, these companies are leveraging massive investments in IT to compete in what they see as an adjoining space in the cloud. Some of these companies could very well carve out a successful niche in the cloud—but how long until Amazon elbows into that niche? Today the Amazon business model is essentially all about faceless, frictionless service: if you don't need any handholding, Amazon provides a fairly ideal environment. Given the number of organizations running applications on Amazon infrastructure, that model seems to appeal to a lot of people, especially developers who don't want to own IT infrastructure or engage with IT operations people unless there is no other alternative. Large enterprise companies, on the other hand, often prefer a vendor to hold their collective hand through the implementation of a new platform. They not only want a lot of support with regard to using a cloud service, but also building internal private clouds. But outside of a relationship with Eucalyptus Systems, Amazon has little interest in private clouds running on-premise. Combined with that relatively hands-off approach to support, and Amazon offers relatively little use to most of the enterprise, unless the latter uses Amazon's cloud for specific applications. At this point, the companies that could really build a cloud to rival Amazon's are Google, Microsoft, one of the major telecommunications carriers, and (should they focus more on the enterprise market) Apple. Of all the companies trying to compete with Amazon, the most interesting to watch might actually be the telecommunications carriers. "The telcos are not really executing that well in the cloud just yet, but theoretically they could leverage caching software everywhere to level the playing field against Amazon," said Joshua Bixby, CEO of
Strangeloops Networks
, a provider of network appliances for speeding the performance of Web applications. That being said, Bixby noted, it's also just a matter of time before Amazon figures out how to leverage partners to really sell into the enterprise. "A lot of companies really underestimated how disruptive Amazon could be, "said Floyd Strimling, cloud technical evangelist for
Zenoss
, a provider of IT management software-as-a-service. "Now they keep adding new features and reducing pricing, so the chance that anybody is going to catch up with them as this point is pretty low." For Google, Microsoft, and other IT vendors, the big question is how to overcome that lead.
Image: Josh Resnick/Shutterstock.com