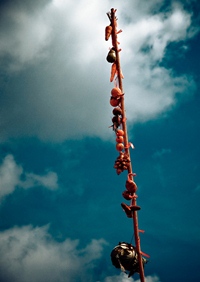 Are you an Android app developer? If yes, Amazon wants your apps for its Appstore. The online retailer is offering a free, $50 promotion code that can be used on select Amazon Web Services, such as:
Amazon ElastiCache
Amazon Elastic Compute Cloud (EC2)
Amazon Elastic MapReduce
Amazon CloudFront
Amazon Relational Database Service (RDS)
Amazon Route 53
Amazon SimpleDB
Amazon Simple Email Service (SES)
Amazon Simple Notification Service (SNS)
Amazon Simple Queue Service (SQS)
Amazon Simple Storage Service (S3)
AWS Elastic Beanstalk
The limited-time offer expires on Nov. 15, 2011, which coincides with the rumored launch date of
Amazon's Kindle tablet
. The tablet, according to TechCrunch, will run on a heavily customized Android that comes with Amazon's in-house apps pre-installed, in place of Android's default apps. The stakes are high for Amazon. To effectively compete with Google, they must present a robust collection of useful apps for the new, highly anticipated tablet. It's also a good opportunity for developers, who often find their applications lost in the Google shuffle. From the
Amazon Appstore Developer Blog
:
The Amazon Appstore for Android is the place where developers can get exposure for their Android applications through automated merchandising and other marketing. Amazon also offers great solutions for developers to build apps with the Amazon Web Services (AWS) Mobile SDK. From September 7, 2011 through November 15, 2011, developers who submit an Android app to the Amazon Appstore are eligible to receive a one-time $50 promotion code for use on certain AWS services (subject to terms and conditions). Promotion codes will be emailed directly to developers during the first week of October and the last week of November.
Source:
TechCrunch
Photo credit:
Janne Hellsten