As more companies continue to add IT staff, many tech workers will find their jobs being pushed into business development roles. The reason: Continued alignment of IT with business processes is pressuring the notion of traditional, centralized IT departments.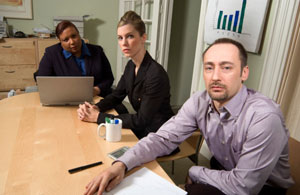 Thus, one of - or, perhaps
the
-
biggest trend
in IT this year will be an ongoing demand for business-savvy techs who can work in individual business units rather than a central services group.
Demand will grow for professionals who can serve as business analysts and project managers. The Department of Labor expects b
usiness analyst positions to increase by more than 27 percent through 2014. At Dice, a recent search for
project managers
yielded more than 1
4,000 listings. A search for business analysts returned about 9,500 results.
Even if you haven't moved into a project management or business analyst role, having a "business mindset" is one of the top in-demand skills for 2011, according to Robert Half International. "Companies seek multifaceted IT individuals with business analysis and project management skills, as well as the ability to understand how technology supports broader business objectives and adds measurable value," the recruiter says. More technical IT roles will be outsourced to companies that specialize in particular areas. Among other roles,
server administrators
,
network admins
,
network engineers
and
software developers
are working more at specialized local companies that provide services on demand. This doesn't mean a loss of IT jobs, but rather a shift from individual companies staffing their own IT departments to specialized IT service providers. It's the business analysts and program managers who are the exceptions.
-- Chandler Harris