Despite all the hype at the Consumer Electronics Show, Android tablets are selling slowly, and
developers are wondering
if it's worth the trouble to create apps for them. So far, neither the
Motorola XOOM nor the Samsung Galaxy Tab
can claim blockbuster numbers, and if the forecasters at Gartner are right, Apple's OS and its associated tablets will continue to
dominate the market
at least through 2015.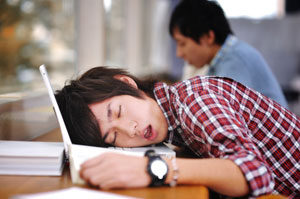 One exception may be
Barnes & Noble's Nook Color
, which runs Android and has sold "millions" of units, according to the company. Developers are wary in part because Google decided in March to delay the open-source release of its tablet version of Android, called Honeycomb.
An IDC/Appcelerator survey
of 2,760 mobile developers found their interest in working with Android tablets has waned from a peak of 74 percent in January. It's 71 percent now. Developers say they're worried about fragmentation, lackluster sales, the growing number of Android stores, and Android tablet pricing. That's been a concern since day one and will only get worse each time Apple cuts iPad prices. In fact, the success of the Nook Color may be partially attributable to the fact that at $249, it's half the price of Apple's cheapest iPad 2.