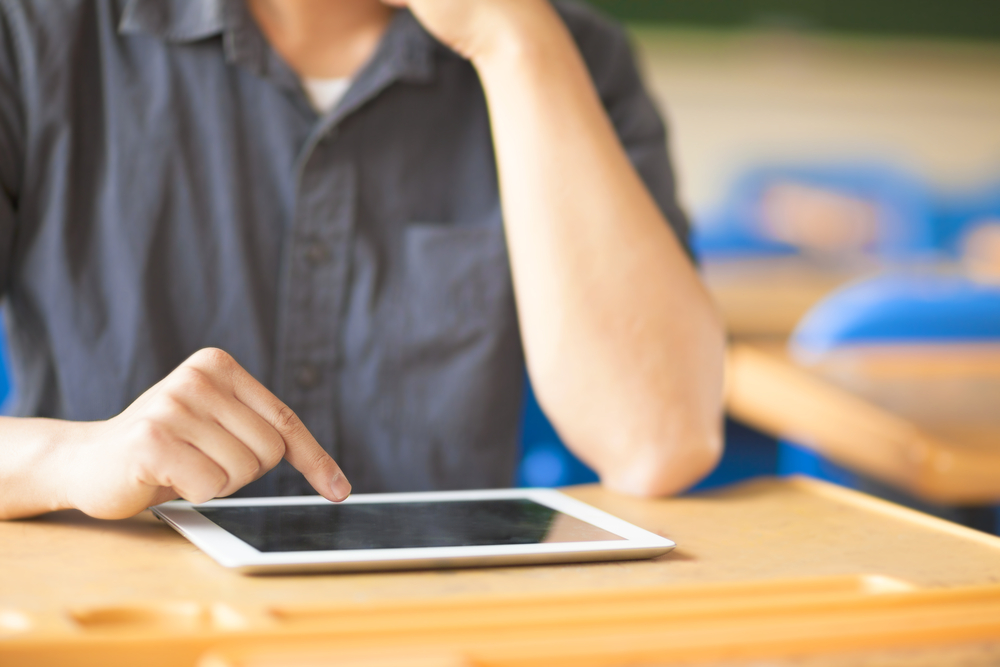 Since the dawn of personal computing, various PC manufacturers have adopted a shrewd strategy for creating lifelong customers: put PCs in as many classrooms as possible. In the 1980s, Apple pushed the Apple II as the ideal computing tool for students. The strategy worked: kids who spent the Reagan years inserting floppies and playing 'Oregon Trail' grew up to embrace MacBooks and, later, iPhones. "I thought if there was just one computer in every school, some of the kids would find it," Apple co-founder Steve Jobs
said in an interview
with the Smithsonian in 1995. "It will change their life." Although Microsoft and other tech firms also launched their own educational programs, Apple managed to maintain a firm lock on schools, thanks in large part to the iPad, which the company positioned as a superb educational device. But over the past few years, Apple has lost ground in classrooms to a new competitor: Google.
According to The New York Times
, which analyzed data provided by
Futuresource Consulting
, Google's Chromebooks constituted 58 percent of mobile devices shipped to primary and secondary schools in the United States in 2016, up from 50 percent the previous year. Over the same period, shipments of iPads and Macs to schools declined 19 percent. Why is Google ascendant? For starters, most Chromebooks are cheap, which is an important factor at a time when many schools are struggling with tight budgets. Second, Chromebooks come with a built-in keyboard, giving them greater utility to older students who need to type papers or code. (Microsoft—perhaps feeling a little left out—recently announced
some new education initiatives
, pairing with manufacturers such as Acer and Lenovo to put $189 laptops in the hands on students. In addition, it also launched Intune, which allows teachers and school managers to more effectively manage classroom devices.) While tablets lack a physical keyboard necessary for many tasks, they do present schools with some enticing upsides, including a secure environment. (Your average tech pro might hate the idea of a "walled garden," but such a thing potentially appeals to school administrators who don't want the IT stack to descend into total chaos.) For years, Apple has assumed that iPads would fulfill most educational needs, and marketed accordingly; but the rise of Chromebooks suggests the company may need to adopt some new tactics if it wants to hold onto schools.