[caption id="attachment_7966" align="aligncenter" width="500"]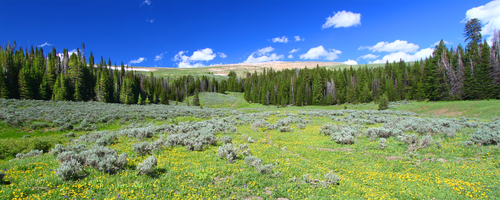 Wyoming doesn't exactly lack for space.[/caption] Reports suggest Microsoft is planning to expand its Wyoming data center, even as Apple continues to build out its Oregon facility—signs that, for two of the largest companies in tech, there's still a powerful need for computing power. The most definitive news comes from the Associated Press,
which reported
that Microsoft is considering a $66 million addition to its existing data center in Cheyenne. (
The Wyoming Tribune Eagle
reported last year
that, when construction was set to begin on the facility, the total investment would total $112 million—it now stands at $92 million and counting.) Microsoft would receive a $2.3 million grant the Wyoming Business Council; the state has already approved two grants for the data center, totaling about $10 million. The most recent grant would help offset utility costs. Microsoft recently said it would
participate in a data center owned by Vianet in China
, as part of an attempt to bring Office 365 to the region. At press time, it wasn't entirely clear if the Cheyenne facility was operational; a partial list of Microsoft data centers includes Des Moines, Iowa; Cheyenne, Wyoming; Quincy, Washington; San Antonio, Texas; and Chicago, Illinois. Microsoft has also said
it's committed close to $1 billion for a data center in Virginia
. Meanwhile,
The Oregonian
got excited
about the pace at which Apple was building out its Prineville, Ore. data center, across the street from Facebook. A "massive black wall" is visible on the site, which will include two 338,000-square-foot buildings, with room for more—double the size of a typical Costco, the paper noted. Apple paid Crook County $5.6 million last year for 160 acres on the edge of town. Both Apple and Microsoft are investing heavily in the data centers powering their cloud computing services; for Microsoft, this includes services such as Microsoft Azure, plus its Outlook.com Webmail, SkyDrive, and Office 365 subscriptions. Apple, for its part, continues to increase its investment in cloud platforms such as iCloud.
Image: Jason Patrick Ross/Shutterstock.com