[caption id="attachment_4252" align="aligncenter" width="618"]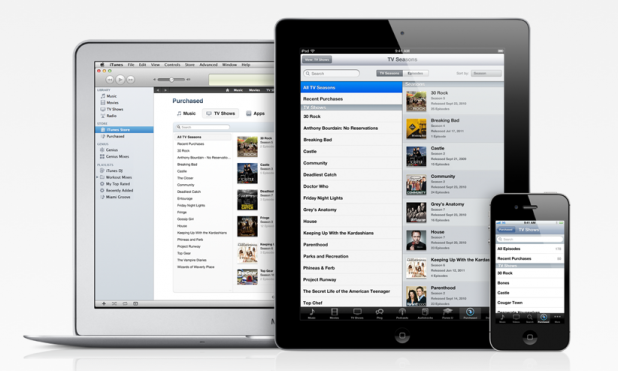 Apple may finally launch a streaming-music service, in keeping with its recent forays into the cloud.[/caption] Apple plans on taking a big bite of the streaming-music market, according to unnamed sources speaking to
The New York Times
. Those sources suggested that an Apple streaming-music service would "probably" center on an app of some kind, and link to iTunes in order to better evaluate the listener's musical interests. In broad strokes, that would make it similar to
Spotify
, a streaming-music service that also requires an app. Other popular cloud-music hubs, including
Pandora
and
Last.fm
, operate primarily as browser-based services.
The Wall Street Journal
, citing its own unnamed sources, indicated that any Apple streaming service would work on iOS devices such as the iPad, Macs, and "possibly on PCs running Microsoft Corp.'s Windows operating system." In keeping with Apple's intense rivalry with Google, one source added, the service would not appear on Android devices. Many details remain unclear, of course, including any sort of release date or pricing. If Apple does intend to launch a streaming music service, it will likely need to engage in intense negotiations with music labels such as EMI and Sony Music, which have proven reluctant to embrace Apple's plans in the past. According to Walter Isaacson's biography of Steve Jobs, the Apple co-founder relied on "flattery and the lure of Apple's marketing clout" in order to bring the labels in line, even as the latter pushed for deals such as royalties on iPods. While some music executives were flattered by Jobs' attention and demonstrations of Apple's technology, others proved far more reluctant. Indeed, if Isaacson's account is accurate, Apple lassoing the music labels to its plan was a case of herding spectacularly angry cats. "The Internet was made for music delivery," Jobs said during one presentation in 2003, according to Isaacson's book. When Microsoft executives got their first look at Apple's iTunes Store, they openly wondered how Apple had managed to score so many deals with the labels and artists. But without Jobs to bully and cajole executives, can Apple continue to get what it wants from the music industry? Certainly the labels have made money off iTunes, and Apple's executives will use the platform's popularity as leverage in any future negotiations. But companies also like to make deals on the terms most beneficial to them, and the labels could use the presence of Google Play, Spotify, and other popular streaming-music hubs to push back against Apple.
Image: Apple