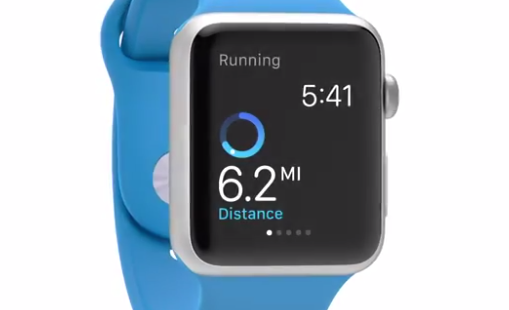 Although
Apple
revealed
quite a bit
about its new timepiece at yesterday's keynote event, it didn't offer much detail about the device's developer SDK.
Click here to find Apple-related jobs.
But as the Apple Watch heads for release sometime in 2015, the role of
developers
in the device's ecosystem will only increase in importance. Developers who take the plunge into smart watches will face some key challenges:
Screen Size:
The Apple Watch, along with rivals such as the new Moto 360, all boast tiny screens. Any app for those devices will need to figure out how to do much, much more with much, much less space. Based on Apple's demos of native apps for the Apple Watch, displaying only a little bit of information at any one time (a single emoji, or a colored circle tracing exercise progress) is the way to go—a hard lesson to internalize, perhaps, for those developers used to the comparatively generous visual real estate offered by tablets and smartphones.
Inputs:
Apple Watch owners will rely on a combination of Siri (Apple's voice-activated assistant), a tiny touch-screen, and the device's crown (the little button on the side that, in a conventional watch, you use to wind the mechanism) to input messages and commands. Any developer building apps for smart watches should consider voice input over touch—and will likely need to pay close attention to how the Apple Watch's "digital crown" works, once Apple reveals more detail. Minimizing the need to type at length should top any developer's priority list for the user experience.
Battery Life:
Apple didn't reveal anything about the Apple Watch's battery life, although pundits suspect that the device won't last more than a few days before needing a recharge. With power at a premium, developers will need to consider how to make their apps as energy-efficient as possible, while remaining convenient to the end user.
Regulations:
The Apple Watch (and, presumably, other smart watches in the works) can track biometrics such as heart rate, and will likely have the ability to access all sorts of user data. App developers will need to be keenly aware of users' privacy, especially as it pertains to health data. The biggest question for developers, of course, might be whether the entire smart watch category is worth investing the time and effort. With the market for smartphones and tablets having reached something of a saturation point over the past several quarters, Apple and its rivals must turn to other product categories for the sales growth that keeps investors happy. At the moment, those companies see that growth opportunity in wearable electronics, although it remains to be determined whether consumers will flock to a next-generation digital watch in iPhone-level numbers. Third-party developers with really good ideas could help convince customers that wearable electronics are worth purchasing.
Upload Your ResumeEmployers want candidates like you. Upload your resume. Show them you're awesome.
Related Articles
Image: Apple