[caption id="attachment_8940" align="aligncenter" width="600"]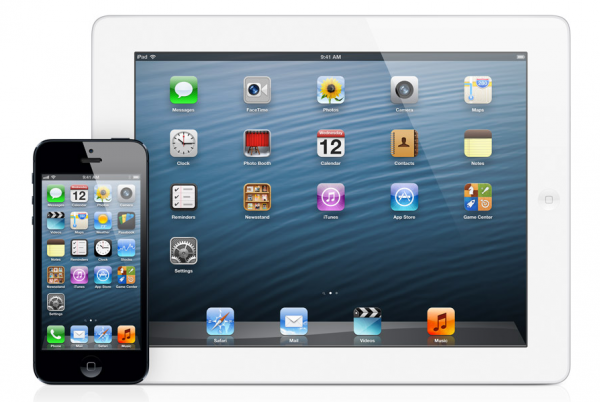 Chances are good the next version of iOS will look nothing like this.[/caption] In news that should surprise exactly nobody, Apple has reportedly commenced production on the next iPhone.
According to The Wall Street Journal
, which cited unnamed people familiar with the matter, Apple is targeting a "possible summer launch" for this new device. The newspaper also suggested that Apple is working on a cheaper iPhone for release sometime in the second half of the year. If that latter rumor proves true, that would mark a significant deviation from Apple's usual strategy of launching just one new iPhone per year. If Apple keeps to its longtime pattern, the summer iPhone would resemble the current iPhone 5 but feature upgraded components such as a faster processor and better camera; the company usually reserves its biggest aesthetic and technological revamps to the iPhones that come out every other year—witness the iPhone 4, the iPhone 5, and so on. Over at
Daring Fireball
, John Gruber posted two nuggets about Apple's work on iOS, its mobile operating system: first, that iOS 7 is "running behind" schedule, and second, that iOS engineers are carrying iPhones with polarizing filters over the screens—the better to test the "rather significant system-wide UI overhaul" in the wild without the attendant elements being easily seen. Jony Ive, Apple's senior vice president of industrial design, has taken charge of the iOS interface. While lauded (and much awarded) for his hardware designs, it's an open question how Ive will approach the problem of giving iOS a refresh; rumor is that he's not a big fan of skeuomorphism, or the use of "real world" objects and textures as a way to make a software interface feel more familiar to users—for example, the casino-like green felt and wood in the iOS Game Center. The previous head of iOS, Scott Forstall,
reportedly embraced skeuomorphism
. With Ive in charge, however, it's likely the next version of iOS will look quite different from previous iterations. If Apple releases a line of cheaper iPhones loaded with iOS 7, it could radically alter the company's competition with Google Android, which runs on a growing number of rival devices. Multiple manufacturers producing a galaxy of smartphones running different variants of Android have allowed the Google-built operating system to seize the majority of the smartphone market; and while that hasn't exactly destroyed Apple, which continues to earn enviable profits, it has led to a spate of "Apple is Doomed" articles in recent months. Apple would surely like to retake that initiative.
Image: Apple