Aria Systems, the Silicon Valley-based startup that produces Internet-based billing software, is looking to double its employee count this year by hiring more than 50 new workers.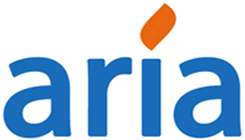 The company seeks numerous tech professionals including core developers, senior project managers/business analysts, junior technical support engineers, pre sales engineers, account managers, and a senior manager/director of product marketing.sts For the technical positions, the company looks for its core product engineers to have proficiency in PHP and Oracle, while the front-end products are built with Java and Ruby on Rails. Also, candidates with experience implementing, developing or running billing systems is a big plus, said Mike Morini, Aria Systems CEO. "Company culture-wise, we're very serious about quality and reliability because we're in the business of handling people's money, which is somewhat unique," said Mike Morini, Aria Systems CEO. "The engineering environment is fast-paced and geeky, with more than a few sports fans and some fun inter-office rivalries." While Aria has been based in San Mateo, Calif., after a new $20 million round of funding this year the company has plans to move to a larger office in San Francisco. Aria also has an office in the Philadelphia suburb Media, Pa., where it currently looks to hire an
Operations Oracle DBA
. During an interview at Aria Systems, tech professionals should be prepared to talk about their technical experience, as well as baseball preferences, including: What kind of technical challenges do you enjoy? What will you add to our team with your skills and your personality? What real-world examples can you share from your background that show a deep commitment to customer success? Do you like the Giants or the Phillies more? Aria Systems is also seeking sales personnel, marking managers, customer support engineers and operations and support workers.