By Doug Bartholomew
It's a pretty good bet that, at $1,750 per ticket, just about every one of the estimated 17,000 information technology professionals who attended this week's VMworld 2010 in San Francisco already has a job.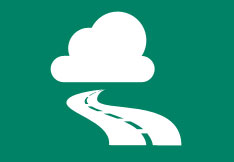 Many came to not only learn more about virtualization, but to add a few arrows to their quiver. Their goal: to make themselves more attractive to their current employer, as well as prospective employers down the road.
Obviously, the main topic was virtualization. But why attend the show? "Being here allows you to speak to the experts and learn different pieces of the virtualization technology," said Bruce Ahrendt, security manager/network engineer for Restaurant Services, Inc., the supply chain management firm for Burger King in Coral Gables, Fla. "You're learning things that bridge the gaps in your own skills, while building a resource set for you to become more attractive elsewhere."

Virtual Contractors
Ahrendt attended the breakout on "Enabling Contractors and Mobile workers with VMware View" presented by Robert Baesman, a senior product manger at VMware. He pointed out that 46 percent of enterprises support personal mobile devices, and companies need ways to manage those devices, particularly when it comes to issues such as external security and controlling access.

Similar challenges pop up when managing consultants who work from home. "This technology allows us to present that virtual desktop to the contract worker's PC that's already built by us and managed by us," Baesman said. "It allows us to leverage the infrastructure without security and management risks."
New Courses and Certifications

Some attendees were concerned about the possibility that eventually they'll find themselves virtualized out of a job. "I think virtualization will do for IT costs what the Internet did for productivity, and it will change what IT spends its money for," says Jason Blue, with Virginia-based defense contractor BAE Systems IS. "In a way, it's scary for us from a job standpoint, because anybody around the world can administer (a virtualized system.)."
Steve Netols, an instructor at Fox Valley Technical College in Appleton, Wis., said his institution's IT program will begin offering a basic virtualization class next year. "A lot of people don't know how to create a VM environment, or even what virtualization is," he says. As a technical community college, Fox Valley has a number of students who've lost jobs and are seeking to improve their skills so they can find a job again.

Meanwhile, VMware's training and certification allows professionals to progressively demonstrate their skill level to the point where they can implement a complete data center virtualization.

The new wrinkle in the certification scheme introduced at the show was a pair of mid-level certifications for "Advanced Datacenter Administrator" and "Data Center Design." These complement two existing certifications, the beginning-level "VMware Certified Professional" and the "VCDX" expert level - in effect the black belt of virtualization.
Each certification track has prep courses as well as exams that cost $400 apiece. While some groaned when they heard the cost, presenter John Hall responded, "With these certification programs, we are focused on what we can do for companies that are looking for these qualified people." In other words, VMware claims to run these programs not to make a bundle of money, but to give employers a sense of security when they hire a certified VMware expert.

Melissa Tuite, senior manager for technical certification at VMware, said the certification programs "enable people to differentiate their skill sets. We have 54,000 individuals going through our certification program."