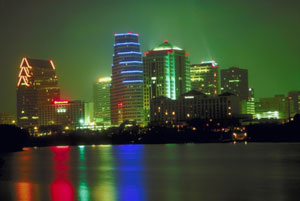 Companies Pause To Gauge Market Direction:
The volatile stock market and national credit downgrade has caused some area companies to delay previously scheduled IPOs. One, WhiteGlove Health, postponed its $31.6 million IPO last week "due to extraordinary market conditions."
Austin Business Journal
Dell Responds to HP Announcement:
CEO Michael Dell said his company is making an aggressive push to lure HP partners concerned about the future of PSG and HP's PC business. Dell is also focusing on its channel business, which is "heading rapidly towards a third or more of our revenues."
CR
Altera Will Open Austin Chip Design Center:
Custom chip maker Altera will open a design center in Austin to merge the design of its field programmable gate array (FPGA) chips with ARM-based chip designs. The company chose Austin for the center because of the region's high number of chip designers experienced with ARM.
Statesman.com
UT Will Fund New Technologies:
The University of Texas System will establish a $10 million fund to help commercialize new technologies, inventions and other intellectual property developed at its campuses. The proposal is in response to Texas Gov. Rick Perry's suggestion that state universities do more to develop new technologies and jobs.
Statesman.com
IBM and UTA Create Flood Prediction Technology:
IBM and researchers at the University of Texas at Austin have developed technology that can predict floods at up to a hundred times faster than applications. The technology is being tested along Texas's 230-mile-long Guadalupe River, where it has predicted 100 hours of accurate river behavior based on weather outlooks and precise maps of the river system.
Fast Company
Austin Faces Clean Tech Competition from San Antonio:
While Austin has worked to create a market for clean energy companies, San Antonio has became one of the country's top areas for solar users. Five energy-related companies plan to relocate a couple of hundred jobs to San Antonio. The moves have many here wondering whether Austin Energy is in danger of losing its leadership role in clean technology.
Statesman.com