More and more, we hear that technology tasks are moving outside of the traditional IT department, with business units
relying on embedded expertise
to handle their unique technology needs.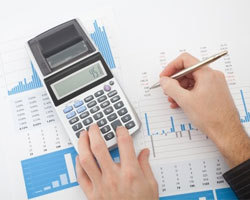 Here's another example of the trend: More non-technical departments are developing their own analytics strategies and kicking off projects with their own resources rather than relying on a central IT function. In part, that's because business leaders often see the technology group as a stumbling block as opposed to a resource. Not surprisingly, tech managers take a different view.
Click here to find analytics jobs.
In
a survey
by researcher IDC, 38 percent of business managers,
IT managers
,
data analysts
and executives said most of their
analytics staff
work in a centralized group that resides outside of IT. About 20 percent said that the analytics group determines their unit's overall strategy. Nearly 40 percent of IT managers said their department was the driver of analytics efforts. But only a quarter of business managers think technology is the appropriate group to do that. And while 65 percent of IT managers were satisfied or very satisfied with the approaches and resources they've dedicated to analytics projects, only 57 percent of business leaders agreed. Also, business managers were less likely to say they're happy with existing IT/business unit relationships. Business groups "are getting more authority to go outside of IT and enable their own analytics platforms," said Pamela Prentice, chief research officer at SAS Institute, which commissioned the survey. Business managers do see a dedicated role for IT, though: They want it to be responsible for providing high-quality data. Prentice said that provides those departments with the opportunity to take control of the data itself and make it available in more usable forms.
Related Stories