An alternative is rising for people who want to develop new technical skills:
Hacker schools
, which are billed as quick, cheap alternatives to traditional educational approaches. The schools are cropping up across the country, especially in tech-heavy areas like San Francisco, New York and Boston.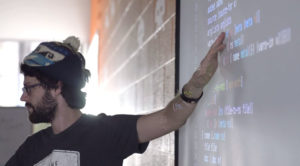 They're not cheap, though. A program at the Iron Yard, based in South Carolina, takes three months and costs $9,000. A two-month program at Atlanta's Tech Talent South runs $6,250 for full-time students and $4,250 for part-timers. Recruiters say employers have varying reactions to the schools. Drew Sussberg, a vice president at staffing firm Workbridge Associates, has found jobs for hacker school students. On the other hand, he says some employers won't even consider them because they see the students as lacking fundamental computer skills. Other observers say the programs won't replace a technology-focused college degree, but can be a good option for career changers. Hacker schools don't offer certificates or diplomas, but they do claim to prepare students for tech jobs. The Iron Yard promises its customers will find work within six months or it will refund their fees. It says it's yet to provide a refund. The schools face a number of skeptics: Most of the operations fly under the radar of state regulators, for one thing. For another, for-profit schools in general are
coming under increased scrutiny
amid claims they encourage students to take out loans they'll never be able to repay. In January, California regulators
cracked down on a number of coding bootcamps
, insisting that they become licensed as private schools or risk being shut down.
Related Stories