What's New
As he prepares to make his exit after 12 years in office, Mayor Michael Bloomberg is launching a final push to establish New York as a center for life sciences study and businesses. Having already sealed the deal on the $2 billion Cornell University Roosevelt Island Technology Campus and Office Complex project, he's encouraged a group of postdoctoral researchers from the Icahn School of Medicine at Mount Sinai to form the Keystone for Incubating Innovation of Life Sciences-NYC (KiiLN) to create a large incubator in the middle of East Harlem.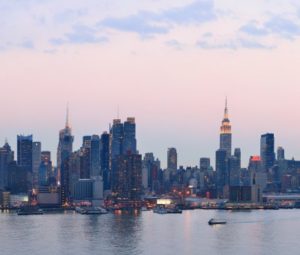 Of course, today New York is much more of a media hub than a biotech hub, so it was no big surprise when YouTube finally announced that it will open a local production studio to complement similar facilities it already runs in London, Tokyo and Playa Vista, Calif. New York-based Thrillist Media Group, a daily newsletter for young urban men, said it will expand its local coverage from its current 21 markets to more than 65 cities by the end of 2014. It is also introducing a new vertical Thrillist Travel site. Perhaps Thrillist can hire from
AOL
. The venerable portal has
stumbled with Patch
, its network of hyperlocal news sites. CEO Tim Armstrong said that he expects to shut, sell or find partners for nearly 300 of the 900 sites currently in operation. The resulting layoffs will eliminate up to 500 positions. Also on the hunt for talent is streaming music service Spotify, which is expanding in New York by creating a tech hub that will ultimately employ 130 engineers. "Multiple industries are hiring, whereas in the past, finance always seemed to dominate," says Adam Bilinski, New York managing director for recruiting firm
Randstad
. "Now we have insurance, media and healthcare all doing some hiring. The combination is creating strong overall demand."
Skills in Demand
Recruiters see high demand for HTML5, iOS, and Android developers, as well as Java, JavaScript, newer JavaScript frameworks, Google apps, and all kinds of UI design. There is also demand for MySQL, HBase, Cognos, Informatica, Eloqua, Marketo, Salesforce, and .NET development, along with database management, desktop support, network administration, business intelligence, and security management.
Trends
IT recruiting firm
Robert Half Technology
reports that 12 percent of New York-area technology experts plan to expand their IT teams in the fourth quarter. Sixty three percent plan to hire only for open IT roles. In the same survey, 87 percent of New York CIOs were optimistic about their companies' prospects for growth in the fourth quarter, and 58 percent felt confident in their firms' fourth-quarter investment in IT projects.
Leading Industries
Financial Services
Advertising
Media
Insurance
Telecom (specifically in New Jersey)
Local Employment and Research Resources