A picture is worth a thousand words, especially during a job interview. So traditionally artists, architects and designers have presented prospective employers with portfolios of their work as proof of their creative abilities. Now, the advent of digital portfolios makes it possible for programmers, software designers and even network architects to showcase their work by presenting it in electronic collections.
"If your career is in information technology, you might include examples of coding you've written in a certain programming language, or a video clip of a networking project you completed," writes Elizabeth Wasserman in Geek Weekly.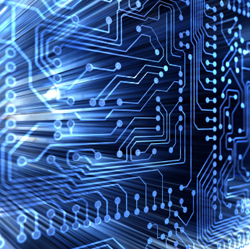 Of course non-disclosures may keep you from providing source code samples, but the idea of balancing unprotected coding with project photos, timelines, blog posts and even commendatory e-mails may have some merit. Wasserman says many colleges now urge students to keep samples of their work so they can use it as a tool to help land a job once they graduate.
If you're feeling the urge to jump on the digital portfolio bandwagon, consider Wasserman's list of dos and don'ts:
Do take time to organize your material: Create a table of contents to help guide users through your digital portfolio. Divide it into categories that make sense (e.g., professional experience, education, and references). "Take the idea of a resume with its different categories and think of your table of contents in the same way," Flanigan says.

Don't forget to make it easy to navigate: Think of the portfolio as you would a Web site. If you go to a Web site where you can't find the information you're looking for or there are annoying graphics, you're going to head somewhere else. If your digital portfolio is on a CD or DVD, avoid using animation features that may take time to load or may appear amateurish. If your digital portfolio is online as opposed to on a CD or DVD, set up hyperlinks within categories to actual letters of reference or other source material.

Do include relevant materials: Be bold and go for the social media, such as digital video, podcasts, and blog posts. If there's a video of you making a speech or accepting a professional award, you might want to add that in an appropriate section (i.e., "Presentations and Awards"). Photos, video, and letters of reference all enhance your selling points, in a graphic and interesting way.

Don't throw in the kitchen sink: If you climbed Mount Everest, it might be appropriate to include if you're applying to a sporting goods manufacturer. Otherwise, leave out most extraneous hobbies if they have nothing to do with what you can do for the employer.
Engage a prospective employer by allowing them to take a visual tour of your work. A little pizzazz may change that blasé job interview into an exciting job offer.
-- Leslie Stevens-Huffman