What types of IT jobs still are in demand in this grim economy?
By Dave Willmer | March 2009

---
Question:
"Everyone knows that we're in tough economic times, but how bad is it, really? What is it like out there for IT professionals?"
Dave Willmer responds: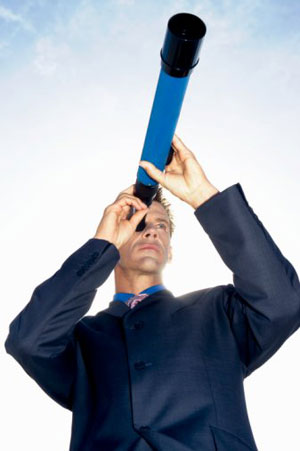 As grim economic news continues to dominate the headlines, it's easy to develop a fatalistic attitude toward finding a new position in the technology industry. But the reality isn't so hopeless. Although IT hasn't been immune to the downturn, it has fared better than most other sectors because it has become integral to the way companies generate revenue and serve customers. According to the U.S. Department of Labor's Bureau of Labor Statistics, IT unemployment remains low compared to other sectors.
The overall gloom hasn't extinguished some bright spots within IT - regions, industries, positions, and skill sets still experiencing growth and demand. Learning about these bright spots can help you make the most of your prospects.

Where the jobs Are

Robert Half Technology's quarterly IT Hiring Index and Skills Report gauges the expectations and hiring plans of CIOs across the country. Unsurprisingly, the most recent poll found that economic conditions have resulted in more cautious IT hiring. But it also confirmed that companies continue to experience job growth in several areas, including help desk, technical support and networking. Medium-sized companies (those between 500 and 1,000 employees) anticipate the greatest increases in IT personnel.
Of the executives polled, those in the Mountain regain are most optimistic about hiring. CIOs in these states expect a net 10 percent increase in staff during the second quarter of 2009, compared to a net 2 percent increase nationwide. CIOs in New England and West North Central states also had projections that are stronger than the national average, with a net 5 percent increase in IT personnel forecast for both regions.

Consider Service Industries
According to the poll, companies that serve others are the most optimistic about hiring. CIOs in the business services and professional services sectors reported the highest expected staff increases. A major contributor to the latter category is healthcare - an aging population and ongoing information upgrades point toward continued job growth in this area.

Additional sectors that may experience growth include government, where massive federal initiatives are expected to fuel a need for IT expertise. Meanwhile, "green" requirements included in federal stimulus funding should further encourage the environmental initiatives already underway across many organizations. In both the public and private sector, IT professionals with related skills will have an edge on the competition. For example, professionals experienced in the virtualization of servers and storage are needed to help organizations meet energy consumption initiatives.

Help Desk and Networking in Demand
In the IT Hiring Index and Skills Report, CIOs were asked to name the job areas experiencing the most growth. The top two areas, help desk/technical support and networking, were each cited by 15 percent of respondents.

Help desk is one of the most robust areas of IT. Companies are implementing a broader range of technologies, upgrading old operating systems and launching Web 2.0 initiatives, all of which sustain demand for professionals who can troubleshoot software and hardware, and those with top-notch customer service skills. Two-thirds (67 percent) of the CIOs polled identified desktop support as the technical skill set in highest demand within their IT departments.

Network administration was a close second, cited by 65 percent of respondents. As the use and functionality of wireless devices continues to grow, so does demand for IT professionals who can support those devices and make sure they¿re secure, compatible and functional.

Gaining an Edge

Though finding an IT position may be more challenging now than in recent years, the odds are different for everyone. Experienced IT professionals with specialized skill sets continue to be in the greatest demand. IT professionals with in-depth knowledge of .NET, SharePoint, Java and PHP, for instance, are at a premium across many industries. Web 2.0 development skills also continue to be in demand.

If your skills and experience don't align with these qualifications, you're not alone. For the majority of IT professionals competing for jobs in today's climate, the key difference-maker might be a willingness to take on unfamiliar challenges. That can mean investing in training in a skill set that's in high demand, considering a move to a new region or industry, or even making career changes that might be uncomfortable or humbling. For example, if you've spent time in a help desk position but have since moved on to a more specialized IT position, consider the pros and cons of a temporary return to your previous role. In today's economy, moving your career forward might require a step in a new direction.

Dave Willmer is executive director of Robert Half Technology, a leading provider of IT professionals on a project and full-time basis. Robert Half Technology has more than 100 locations worldwide.
If you would like to ask a question to the IT Career Doctor, please email your question to feedback@dice.com. The IT Career Doctor will respond to one reader letter per month, making it the subject of this IT career column.