Many job seekers slow down their search in November and December due to the holidays, but that may not always be a good idea. Here is why you should continue the hunt during the so-called slow months.
By Dave Wilmer
---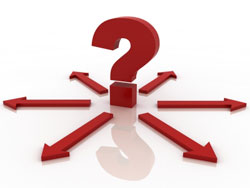 Question:
"I got laid off from my developer job earlier this year. My job search has been frustrating, to say the least. Now I'm hearing that it's pointless to look for IT jobs in November and December, since most companies slow down for the holiday season. I'm wondering if I'd be better off taking a break from my job search to re-energize and then start fresh in 2010."
Dave Willmer responds:
Many job seekers ease up on their job searches toward the end of the year. Most employers are focusing less on business, the thinking goes, than on vacations, holiday parties, and spending time with family and friends - and are likely delaying any new spending until the new year anyway. Contrary to this conventional wisdom, career opportunities don't take November and December off. Here's why you shouldn't, either.
Refueling is overrated.
"Recharging your batteries" by taking an extended break may be a tempting notion, but sidelining yourself isn' t likely to make you feel more enthusiastic about your search. Instead of taking weeks or months off, set aside your job search for one or two days each week. That way, you'll be more likely to avoid burnout without losing your momentum. The competition lets up. Putting your search on hold represents a missed opportunity for the same reasons that you're considering doing so.Plenty of other weary IT job candidates will be slowing down their search during the holiday months. By treating November and December like any other time of year, you give yourself an advantage - a precious thing in today's job market.
Businesses see a seasonal boost.
Companies in some areas, such as retail, experience dramatic business increases at the end of the year -spikes that must be supported by their IT function.Consider focusing on these types of companies more than you might otherwise. Many of the available positions might be on a project basis, but hiring managers may view them as extended auditions for full-time roles in 2010.
Some employers look toward the future.
Despite ongoing economic difficulties, smart businesses are keeping an eye on the post-recession job landscape. They recognize the risks of waiting to resume hiring until recovery is in full-swing, when they'll face intense competition to bring highly skilled professionals on board. And despite tight budgets, some departments may discover that they haven't spent all of their allotted money for the year.
You can secure your place in line.
Even if a firm is waiting until the beginning of the new year to add personnel, that doesn't mean it has stopped evaluating candidates. By submitting your application materials now, you'll be closer to the front of the line when hiring resumes.
Hiring managers have more time.
Some hiring managers may be less busy near the end of the year as their workplaces slow down due to vacations and holidays. As a result, they may have more time to review the resumes they receive or to call in more candidates for interviews. Your network needs constant care. Maintaining an active network of personal and professional contacts is an essential part of your job search. If you take a long break, some of your newer connections may be lost. Sending out holiday cards to all your contacts is a great way to keep yourself in their thoughts.
Waiting for 2010 to relaunch your job search is an alluring idea, especially after a long, difficult 2009. But by doing so, you ensure that you'll begin the new year in the middle of the pack, joined by millions of other job seekers who took the same approach. Don't wait for January to step up your job search and networking efforts. Instead, keep searching.You'll be more likely to enjoy the holidays if you have some promising leads percolating. And you'll give yourself a better chance of making 2010 a year of career growth.
Dave Willmer is executive director of Robert Half Technology, a leading provider of IT professionals on a project and full-time basis. Robert Half Technology has more than 100 locations worldwide and offers online job search services at www.rht.com