As soon as you enter the IT field -perhaps even before - you'll start hearing about certifications. These are the credentials you earn through testing that prove you have mastered a particular software program, coding language, hardware implementation, or network technology. While no one wants to graduate from college only to face more years of classes, studying, and tests, certifications are a necessary measure of competence in a field where the technologies are constantly evolving.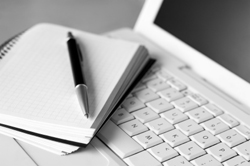 Employers and recruiters often use certifications to make their first cuts when hiring. "If I"m looking for a project manager, the certifications help me when I'm searching through resumes." says Mike Giglio, Boston-area Recruiting Manager for IT staffing firm Sapphire Technologies. "I may just search on 'PMP.' At least that way I know I'll get a list of seasoned project managers who have passed what's known to be a very tough test.'
Most certification courses and tests are created by, or in conjunction with, the vendors who created the software or hardware you¿re studying (Cisco for Cisco products, Microsoft for Microsoft products, etc.) In fact, whether you choose to study from books, in a classroom, online, or at an immersive "boot camp," you should only use officially endorsed coursework.
Certifications are often required for advancement in fields such as software engineering, database administration, network management, Windows administration, and even mobile technologies. Costing anywhere from a few hundred to more than $8,000, and taking weeks or months to master, certifications are a serious career investment. Not only does the string of acronyms on your resume make it float to the top, it also indicates you're committed to continuing education and keeping up in a rapidly changing field. "Certifications give me reassurance that the person took the class and passed it, and that tells me something about his or her personality," says Giglio.
Of course, companies are also in search of candidates with real-world experience, a problem for recent college grads. As Stephen Crandall, assistant professor of information systems at Notre Dame College in South Euclid, Ohio, puts it, "It's the chicken-and-egg question. The companies are only hiring people with experience, but how do I get experience if I can't get hired? I advise candidates to get experience any way they can - entry-level jobs, non-profit organizations, or anything else."
Industry experts such as David Foote of Foote Partners devote a lot of time to tracking IT salaries to see whether certification holders outpace other IT experts consistently. While the findings are inconclusive, it's easy to spot areas of growth where salaries do outpace the norm. For example, Foote is currently excited by anything related to security and compliance, no surprise given America's challenges at home and abroad. "Many companies have been seriously understaffed and under-skilled in their IT security departments for a long time, and they know it," he says. "Security is a deeply technical domain, and certification is an important qualification in areas where technical skills dominate." Indeed, nine of the 18 fastest growing certifications are in the security arena.
One danger of certification is a perception of overspecialization. "You can get pigeonholed into that specific technology, and may have trouble advancing in your company," says Crandall. "Although they don't say it, the company is thinking, "We can't promote you. We need you to run our Exchange server.The lesson there is to look ahead and plan your continuing education to embrace what's new. Foote, for example, points to virtualization as a skill all IT experts should be learning.
Ultimately, it's up to you to assess your competitive environment and keep up. "You have to look around. If everyone else in the general IT population has a certain bunch of certifications and you don't, then you're behind the game. There's no way around it," says Giglio.
"Getting a job in IT is a process, not an event, and keeping a job in IT and progressing in your career is a process, not an event," adds Katherine Spencer Lee, executive director of RHI Consulting. "You don"t stop with one certification and quit. The best IT professionals are into ongoing education."
But even as you prepare to go to class and crack the books, always remember that while certifications may tell an employer or recruiter something about you, they don't tell the whole story. As Crandall puts it, "Certifications aside, there's no substitute for being good."