A quick look at some of the movement among IT people this week.
HTC
Chairwomen Cher Wang has begun overseeing the smartphone maker's marketing, sales and supplier relations, spending six days a week at the company compared with the two days she had been spending previously. While HTC claims that CEO Peter Chou invited her to become more engaged so he could focus on product development and innovation, the proximity of the news to the company's quarterly results -- which showed a net loss for the first time since HTC went public in 2002 – has some questioning if Mr. Chou is being sidelined. [WSJ]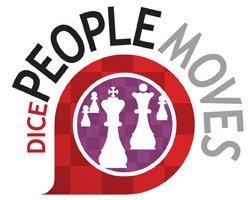 As part of an effort to redesign its Marketplace platform
, eBay
poached
Apple's
R.J. Pittman for its newly created chief product officer position. He will be responsible for the core eBay Marketplaces business. Before Apple, he was director of product management search at
Google
. [Dice News]
Apple
appointed
Burberry
CEO Angela Ahrendts to be senior vice president of retail. She starts the new role in the spring of 2014 as, so far, the only woman on the company's senior management team. [AllThingsD]
New York Times
technology columnist David Pogue is headed to
Yahoo
, where he'll lead a major expansion of consumer tech coverage. In
a Tumblr post about his move
, Pogue said that leaving the Times wasn't easy, but that "13 years is a long time to stay in one place." [WSJ] Online babysitting network
UrbanSitter
named Jessica Steel president. Previously, she was executive vice president of business and corporate development at
Pandora
. Before that, she led international business development at
Overture Services
. [AllThingsD] Joe Lindsay joined
Local Corporation
, a targeted marketing company, as vice president of technology. He brings over 25 years of related experience, most recently from his position as vice president of engineering for
Brand Affinity Technologies
. [localcorporation.com] Customer communication platform provider
Pitney Bowes
promoted Cristoph Stehmann to its newly created position of president of ecommerce and shipping solutions. Meantime, former
McKinsey & Company
Partner Lila Snyder was hired as president of document and messaging, filling Stehmann's old role. [pb.com] Seattle-based video advertising startup
Mixpo
appointed former
Razorfish
Chief Marketing Officer Jeff Lanctot to be chief executive officer. He succeeds Anupum Gupta, who's led Mixpo since 2007. [The Seattle Times] Online game company
HipSoft
named Ron Powers CEO. Previously, he was head of business development at
PopCap
Games
. Before that, he was vice president of developer relations and business development at
Oberon Media
. [PRWeb] Richard Rosenblatt resigned from his position as CEO of content and social media company
Demand Media
. His co-founder, Shawn Colo, will step in as interim CEO. [AllThingsD]
Do you know of people moving to new jobs inside, or outside, your company? Let us know by emailing tips@dice.com.