Good news: As you read this, it's either Friday or the weekend. That means you're either checked out while at your desk, or checked out while on the couch. Either way, let's talk tech – specifically Chrome, a new IDE, CapitalOne, and rumors (which will never end!) about AR glasses.
All right, let's get rolling!
The Spirit of Chrome 76
As Flash fades into memory, Chrome 76 is blocking it by default. In settings/content/flash, you should see it toggled off. You can still activate it for sites that haven't bothered to do the right thing and kill Flash, but it's a massive signal to web developers that Flash is no longer wanted.
Chrome 76 also blocks sites from seeing if you're in Incognito Mode. This was a trick users employed to get around light paywalls (which sites such as The New York Times quickly moved to identify so they could try to make you pay). Via Twitter, Chrome developer Paul Irish says the "detect private mode" scripts in-use by some websites will now fail. Your move, capitalism!
Capital One Pulled an Equifax
Capital One reports a massive breach wherein a small number of people had their information leaked.
Just kidding. The breach is massive; about as bad as it could be, really. More than 100 million customer account and credit card applications were sniped by a hacker in the Seattle area. The breach included names, addresses, phone numbers, birthdates, and email addresses. In all, 140,000 social security numbers were compromised, along with 80,000 bank account numbers.
Capital One is reaching out to affected customers via email, so don't delete anything from the company without reading it first. It will offer free credit monitoring and identity theft protection.
At this point, we should probably start tracking companies that haven't been hacked. Might be easier.
New IDE? New IDE.
The follow-up to Coda 2, Nova, is entering a private beta period. Portland-based Panic feels it's a modern web developer's IDE for the modern web, though it's still not saying much about how it's better or different from Coda 2. In announcing Nova, it promised "multiple cursors, highlighting for identifiers, tag pairs, brackets, editor over-scroll, and improved autocomplete," but that's about it (aside from some screenshots).
If you want to test it, the Nova website has a signup field at the bottom of the screen. As web-dev IDEs go, it looks sharper than anything we've seen. Let's hope its performance is up to par.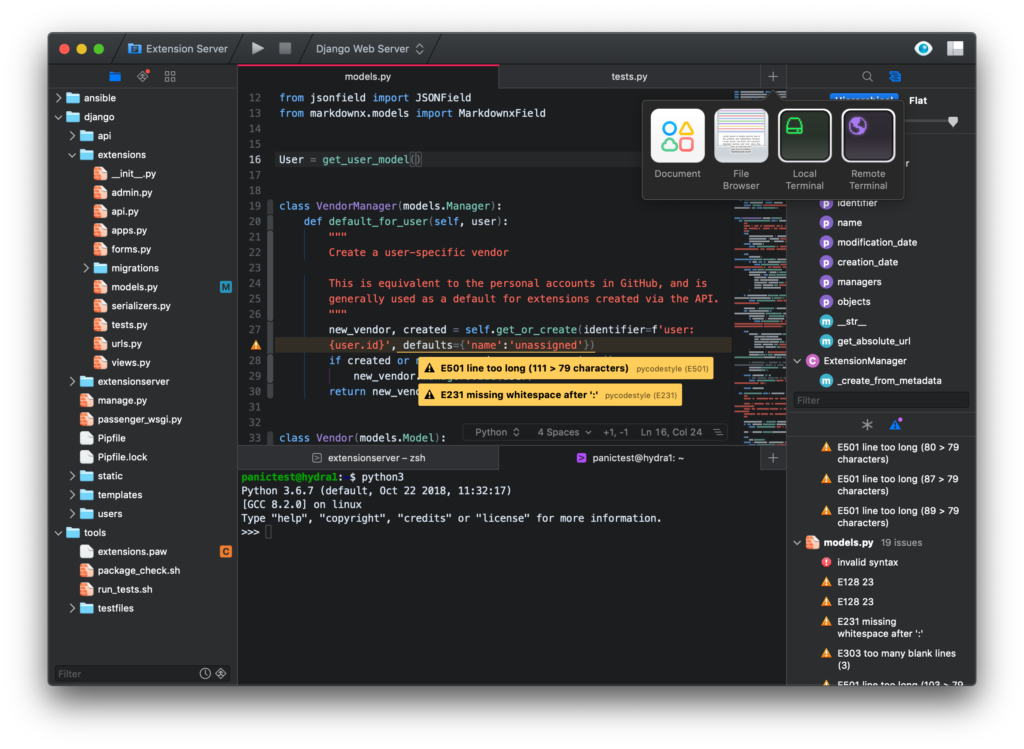 Everyone's Crying Foul
Facebook, which promised to curb 'fake news' on its site, now says that's not its job. It will only remove posts that violate its "community standards," so the 2020 election should be a ton of fun.
Apple has reportedly moved a PM from its software development team over to its AR and virtual reality squad to bring "some order" to the crybabies who can't get AR glasses made. Hurry. Up.
Meanwhile, developers are whining that Apple's app review team is (again, honestly) blatantly inconsistent in its application of the rules. And when those developers point out to reviewers that other apps have the same features and functionality their app was rejected for, do you know what Apple's team says?
That's right: nothing.
Have a great weekend!