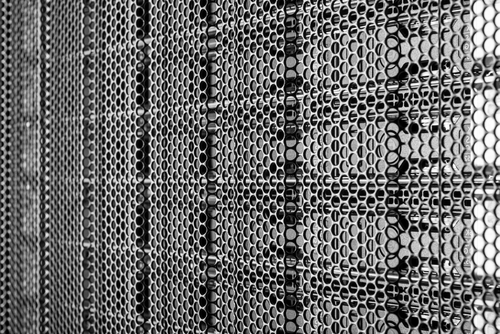 Despite a huge increase in its datacenter business and an 18 percent jump in profits, Cisco Systems has announced that it will lay off about 5 percent of its workforce to help the company respond more quickly to changes in the market. According to Cisco executives, the layoffs will help the companywide reconfiguration toward a team-oriented organizational model, which (in theory) will allow it to react in a more supple way than a monolithic organization. In a conference call with analysts, Cisco CEO John Chambers suggested his company now had a need for speed. "We are going to focus on aligning our resources to our top opportunities, speeding the decision cycles and time to implementation," Chambers said,
according to a transcript
. "We never convince ourselves the market will evolve a certain way because it's convenient to our current business. Rather, we align closely with our customers to transform to meet the long-term market needs." As an example of Cisco's fastest-growth opportunities, Chambers cited a June study from Synergy Research Group showing that
Cisco had passed both IBM and Hewlett-Packard
in sales of cloud infrastructure equipment. Cisco's profits rose during the quarter to $2.27 billion, up from $1.92 billion during the same quarter last year. Revenue from its relatively new category of datacenter products, including integrated server systems, rose 43 percent. Revenue from switches, Cisco's largest datacenter segment, rose 5 percent, while overall revenue rose 6 percent. Sales of routers remained flat, which is consistent with market projections from IDC, Infonetics and other research firms; neither did sales of security and collaboration products rise substantially. Those mixed results suggest Cisco is getting some things right in a "challenging" market, but needs to reconfigure its development, sales and marketing efforts more quickly to respond to rapid changes in technology and wide variations in demand in overseas markets, as Chambers said. Chambers thinks cutting 4,000 jobs will help the company stay profitable during a global economic recovery. It could also help the company pass its decision-making onto small and laser-focused teams, rather than having the whole enterprise struggle to reorient to changes in an increasingly mobile- and cloud-centric environment. IBM and HP both took major hits in sales during the quarter due to a poor overall market for server sales. Cisco, a relative newcomer to that segment, increased its sales at least partly due to the increasingly important role of networking functions with traditional datacenter computing and storage hardware. While Chambers didn't go into detail about specific priorities, the list of acquisitions and partnerships Cisco announced during the past year could be a good indication of its direction for the future. Those include acquisition of 3G and LTE small-cell manufacturer Ubiquisiys Limited, datacenter energy-management product developer JouleX, data virtualization software developer Composite Software, cybersecurity developer Sourcefire, cloud-based services-integration and management developer SolveDirect,
according to the Wall Street Journal's AllThingsD
.
Image: kubais/Shutterstock.com