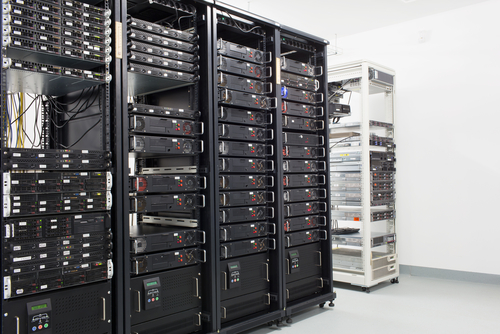 Extreme Networks has announced an alliance with Lenovo that will have both companies focusing on converged systems, or integrated packages of datacenter servers, storage and network infrastructure. The definition of a converged system varies according to vendor and customer. In general, however, they are single datacenter units containing blade-based servers, with high-capacity I/O capabilities that link modules to shared storage. There's also a fabric-based interconnect that lets all the various pieces communicate. Any vendor could build or integrate that set of functions; converged systems are different than homegrown integrated chunks of datacenter because they are sold as discrete products under a single set of SKUs, according to Gartner. They are designed partly to make installation and management easier, and partly to allow datacenter managers to build power and resources in predefined chunks of capacity, rather than having to assemble all the separate pieces themselves. Converged systems made up about 5 percent of the total market for datacenter servers in 2011, when the systems first began to appear in significant numbers,
according to Gartner (PDF).
"The use of converged systems as an alternative to traditional procurement and delivery models will continue to be one of the most important developments in the evolution of IT infrastructure market," analyst Jed Scaramella wrote in a recent report for research firm IDC, which pegged the growth of the converged-system market at 54 percent a year. Hewlett-Packard and Cisco are the best-known providers, but most of the big systems vendors have at least one product in the mix, including IBM, Oracle, Dell, EMC, Net App, VMware, Microsoft and Intel. Cisco has attracted some fans with its Unified Infrastructure systems. Extreme Networks is leaping in with a setup based on its Open Fabric Ethernet switches, and reseller agreements with EMC and Lenovo that will allow it to build its 10 Gigabit Ethernet switch into the core of combined systems built using the reference architecture from EMC's VSPEX Proven Infrastructure Solutions and a range of Lenovo first enterprise server product. The result is a pre-defined, integrated, packaged but multivendor converged datacenter system that supports software defined networking through the abilities of Extreme's switches, as well as support of open virtualization architectures through Extreme's support of the OpenStack Cloud Infrastructure.
Image: Stefan Petru Andronache/Shutterstock.com