[caption id="attachment_10490" align="aligncenter" width="618"]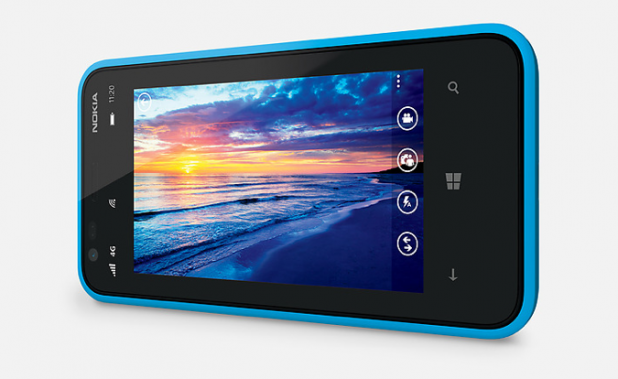 Nokia is betting on devices such as the Lumia 620 to help it make a comeback.[/caption] After several quarters of desperate struggle, Nokia might be in the acquisition crosshairs of Huawei Technologies, the Chinese networking and telecommunications firm.
The Financial Times quoted Richard Yu
, head of Huawei's consumer business, as saying that his company was interested in acquisitions and that Nokia would offer "some synergies." However, he also called out sales of Windows Phone, which powers Nokia's current generation of handsets, as "weak." "That's not good," he said, according to the newspaper. "[Google] Android is free." Huawei later emailed Bloomberg to say it had
"no plans" to acquire Nokia
. A Nokia spokesperson declined to comment. Once a reigning champ of mobile devices, Nokia has fallen on harsher times thanks to Google Android, which is well on its way to dominating the market for low-cost and midrange smartphones that once made up the lion's share of Nokia's business. In a bid to remain competitive, Nokia dropped its homegrown operating systems such as Symbian in favor of Microsoft's Windows Phone, which owns a small sliver of the mobile OS market. For a few months after Nokia began that transition, it seemed as if the company had bet on the wrong horse: sales of Windows Phone-equipped Nokia devices spiked briefly, to 4 million units in the second quarter of 2012, before tumbling to 2.9 million units in the third quarter. Earlier this year, research firm IDC reported that
Samsung was outselling Nokia in Finland
, the latter's home turf. But
Windows Phone sales have also stabilized somewhat
, according to reports, which could give Nokia some hope for the future. Rumors have abounded for quite some time that, if any company was going to swoop in and purchase Nokia, it would be Microsoft. Given Nokia's wholehearted transition to Windows Phone, however, there's little reason for Microsoft to spend the time and capital necessary to acquire the manufacturer outright: as it stands, it earns all the licensing fees from each Nokia/Windows Phone device sold, without any worries about overhead or hardware costs. But for firms such as Huawei, hungry for new markets, a weak Nokia could present a tempting target. It all hinges on whether Nokia finally decides to stop fighting.
Image: Nokia