Dell is looking to hire thousands of IT professionals this year as it expands its enterprise solutions including software-as-a-service, cloud services, enterprise-class storage and mobile devices, along with its more traditional hardware offerings.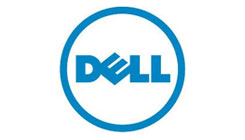 The some 1,300 jobs Dell's listed on Dice include
software engineers
, technical support,
product managers
,
storage engineers
,
enterprise architects
,
solutions architects
and sales positions. The jobs are in 36 states, though most of them are at the company's home base in Texas. Other big areas include California, New Hampshire, Tennessee and Illinois.
The most in-demand skills for Dell's positions are
development
and engineering. The company also wants written and verbal communication skills for its sales, as well as technical positions. Other skills Dell looks for are training, design, implementation and
expertise in
Linux
,
networking
and
storage area networks
.
The company is among the most active hiring people skilled in virtualization. Last year, it announced plans to hire 5,000 sales workers over the next three years to help double its data center business. Yet the company echoes concerns from other companies that there simply aren't enough qualified candidates to go around, even though it has its own "universities" to train its workforce.
"We go in our meetings and we need more of these, and more of these people - hiring, hiring, hiring,"
Michael Dell said
not long ago. "The people and skills we're looking for, they're not there." "I want to put a massive 'we're hiring' sign out," he continued. "And here's the other thing that's important: We're hiring in the U.S."
-- Chandler Harris