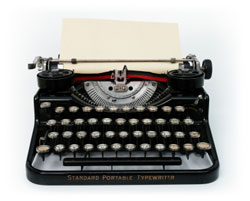 Dice News Roundup
SOPA Makes a Splash as the Internet Protests:
Two new laws proposed by U.S. legislators, the
Stop Online Piracy Act
and Protect IP Act, inspired a day of online protests, including the blackout of popular sites
like Wikipedia
. The anti-piracy bills would give the government many new powers to shut down offending sites, but online advocates reject them as overreaching and dangerous to a free and open Internet. The bills
have been all but shelved
for now, but lobbying on both sides continues, even as support
seems to be crumbling
.
The Verge
Security Leader Symantec Gets Hacked:
Software security market leader Symantec admitted that
its own network was compromised
, an embarrassment that shows just how prevalent cybercrime has become. In a statement, the company acknowledged that hackers had broken into its network when they stole source code of some of the company's software. That was a change in the story. Previously the company had said that while software was stolen, its network had not been breached.
Computerworld
A Big Hack Hits a Big Online Store:
In other cybersecurity news, online shoe and apparel shop Zappos.com told its 24 million customers to change their passwords following a data breach. The company said that it was the victim of a cyber attack by a criminal who gained access through one of its servers in Kentucky. Credit cards weren't compromised, but CEO Tony Hsieh said the attacker had accessed customer records including names, e-mail, billing and shipping addresses, phone numbers, and the last four digits of their credit card numbers.
ITWorld
Yahoo! Co-Founder Resigns, Opening the Door to More Change:
Yahoo announced that
co-founder Jerry Yang
resigned from its board of directors, and Yang said he would sever all ties with the company and with the related boards on which she serves. Calling his 17-year ride "some of the most exciting and rewarding experiences of my life," Yang praised new CEO Scott Thompson, who has the tough task of remaking the huge yet drifting megasite for a future that looks very different from its past.
TechCrunch
IT Employment Finishes Strong for 2011:
In December, the economy added even more IT jobs, making for a strong 2011 overall. According to a monthly index of IT jobs developed and published by TechServe Alliance, the number of IT jobs increased by more than 15,300, (0.4 percent) rising to 4,082,100 jobs in December. On an annual basis, IT jobs were up 3.3 percent in 2011 over 2010. By comparison, overall job growth for the economy was up only one percent year-over-year.
MarketWatch
IT Salaries May Rise Only Slightly in 2012:
Despite the growth in IT job market, IT workers should expect average raises of just 2.8 percent this year, according to the Computer Economics "2012 IT Salary Report." The findings are based on a fourth-quarter survey of more than 130 U.S.-based IT organizations. The report said that even organizations at the 75th percentile are budgeting for only a 3 percent wage increase for employees, which lags well behind the 3.4 percent rise in the Consumer Price Index for the 12-month period through November 2011. "Developers with skills in mobile app development will remain in tight supply, as will those with experience in supporting infrastructure virtualization," the report said.
eWeek
Upcoming Tech Events
Emerging Media Conference
January 23-26—San Francisco Join thousands of the most prominent decision makers in the social, mobile, and game industry to network, check out upcoming products and services, and share ideas about the future of emerging media technologies. For three full days there will be demonstrations, presentations, and discussions led by some of the most connected and recognized experts in the industry.
SIIA Information Industry Summit
January 24-25—New York Attend the digital information industry's flagship conference, bringing together an audience of senior executives to address important strategic issues and network. Nothing could be more strategic than taking a close look at collaboration trends and the evolving relationships between partners, customers and suppliers. You'll have ample opportunities for networking, including impromptu meetings with partners, customers and prospects.
Macworld 2012
January 26-28-San Francisco Macworld Conference & Expo is the leading marketplace for companies that sell, market, or promote products, services, or solutions for the Mac OS platform. Mac enthusiasts young, old, newbies and veterans alike choose this conference as their venue to see the newest Mac products and services.
GreenBiz Forum 12
January 30—San Francisco The 2012 GreenBiz Forum brings together thought leaders and sustainability executives to define the trends, challenges, and opportunities in sustainable business today. The Forum is the can't-miss event for sustainability professionals. You'll learn about the latest trends from thought-provoking speakers, make new connections with peers and suppliers, and bring back innovative, actionable ideas you can apply in your own organization.