In the face of nearly flat salaries - a 1 percent increase in average pay, to $78,845 - technology professionals cited an increase in dissatisfaction with their pay, according to Dice's 2009-2010 annual salary survey. What's more, they're disappointed with efforts to keep them motivated via non-compensation related incentives.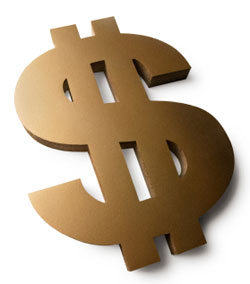 Close to half - 47 percent - say their employers are doing nothing to keep them motivated. Just 19 percent are being offered more interesting or challenging assignments, and 14 percent are getting more flexible work hours. As for bonuses, well, only 24 percent got one last year.
What's it mean for you? Your boss has more incentive to keep you, and you should be proactive in how you manage your career path, even now. "The new war for technology talent is coming and the battle is retention," says Tom Silver, senior vice president, North America, at Dice (and my boss). "With job and salary dissatisfaction at its highest levels in years, technology professionals should be willing to go fight for career advancement."
Continuing to lead the pack in top paid skills is advanced business application programming ($115,916), followed by service oriented architecture ($107,827), and extract transform and load ($105,844).
Technology salaries are up 4 percent in Washington, D.C., to $89,014. Technology professionals in the Government and Defense sector specifically enjoyed a 4.4 percent average increase.
Silicon Valley still reigns as one of the top metro areas to work in, with a reported average IT salary of $96,299.
New York City reported a 1.5 percent increase in average salaries to $86,710, similar to the wage increase reported nationally in financial services.
Seattle technology professionals earned $84,144 on average, an increase of nearly 2 percent.
Applications server skills JBoss and Weblogic joined the six-figure salary ranks with annual pay topping $101,869 and $100,313, respectively. Solaris ($96,672) and AIX ($95,464) were the highest paid operating system skills.
Want more? Here's the complete press release.
-- Mark Feffer