[youtube http://www.youtube.com/watch?v=dWDOWzk6w2w?rel=0&hd=1&w=560&h=340] Why tech professionals are getting ready to move, fewer job seekers are starting their own companies, and good places to network in New York - with beer. (And
here's the link
I promise in the video.) Our main points:
It seems tech professionals are becoming more confident about their prospects
Harris Interactive found 38 percent say the economy is getting stronger, up from 32 percent in the first quarter.
That confidence seems to be turning into something like wanderlust, since notable chunks of IT workers say they're "likely" to look for a new job in the next year.
By "notable," I mean 61 percent of those earning between $35,000 and $50,000 a year
27 percent of those making $50,000 - $75,000,
and 36 percent of those making more than $75,000.
You could argue all those salary cuts or suspended raises are coming home to roost.
Fewer out-of-work job seekers are starting their own businesses.
Challenger, Gray & Christmas says only 3.7 percent of unemployed workers are starting their own companies rather than look for a job.
That's down from 7.6 percent in the first half of 2009 and 9.6 percent in the second half.
It's not clear why this is happening.
But here's something interesting:
Venture capital seems to be opening up again.
Dow Jones VentureSource says VCs put money into everything from software to electric-vehicle infrastructure during the second quarter.
In fact, technology and healthcare were the two most-favored sectors. They received $4.6 billion of the total $7.1 billion invested last quarter.
If you're in New York, Business Insider has a look at the bars where you're most likely to meet tech leaders.
Chelsea and the East Village seem like the most happening places.
(If you want to check one of them out, send me an e-mail. I'll buy.)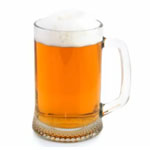 -- Mark Feffer