Is your ultimate tech career success linked to your address? Maybe not, but it certainly can't hurt to live in a community that has powerful clusters of technology thinkers and doers who invent and produce the kinds of tech products and services that point the way to the future.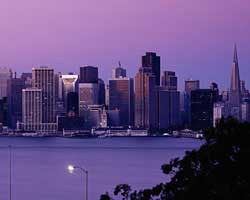 That's why Forbes magazine does an annual calculation of "America's Most Innovative Cities." By looking at the number of new patents coming from each metro area and blending in stats on venture capital investment per capita and overall tech-related employment, it attempts to figure out where all the bright ideas are coming from.
It's no surprise that the Silicon Valley region wins the race every year. Cities like San Jose, Santa Clara, Sunnyvale, Mountain View, and Cupertino are always going to be innovation leaders.
But less expected were the runners-up on our list: Austin and neighboring Round Rock, Texas, cities that produced an impressive average 1.7 patents for every thousand residents over the last 12 months.
Why Austin?
IBM produces more patents than any other company in the world, and for the last seven years Austin has produced more of those patents than any other IBM office. In total the lab produced 880 patents in 2009. That's just 30 less than all of Cisco, and 300 more than Sun Microsystems, Boeing, AT&T or Toyota.
Raleigh, North Carolina comes in third, earning praise for its mix of industry and academia.
Forbes makes a note of the fact that New York places a miserable 49th on the list. The somewhat cynical but probably true reason why: Most of the real techie brainiacs in town direct their expertise not at technology-related innovation but rather at financial innovation, the kinds of complicated ideas that have been inspiring so much wrath over the past couple of years.
-- Don Willmott