The education and health services and government sectors were responsible for most of the hiring during the lengthy recession. Now those industries are planning to take a time-out while other sectors forecast moderate job growth during the July through September quarter.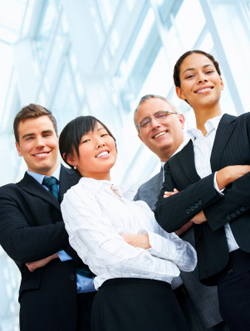 Although only 18 percent of the 18,000 employers surveyed by staffing giant Manpower plan to increase their payrolls during the third quarter; it's still an improvement over the third quarter last year when employers said they planned to shed jobs. The Manpower Employment Outlook Survey is significant because it's one of the few that looks at future hiring, which can help job seekers target expanding industries and regions. Here's a summary of key data from the survey:
Compared to one year ago, employers in all four U.S. geographic regions surveyed anticipate hiring increases. Employers in the Northeast have the brightest hiring intentions, with a Net Employment Outlook of +9%. When adjusting for seasonal variations, Midwest employers report the strongest shift for Quarter 3 2010, with a considerable increase in confidence year-over-year and a slight increase quarter-over-quarter. Compared to Quarter 2 2010, employment prospects are stable in the Northeast and South, while slightly slackening in the West.

Employers provided a seasonally adjusted Outlook of +6%, up from -2% during the same period last year. Ninety-eight percent of U.S. states have a positive hiring Outlook and 95 of the nation's 100 largest Metropolitan Statistical Areas have a positive Outlook for Quarter 3 2010.

Industries with a positive outlook include: Leisure & Hospitality (+20%), Mining (+17%), Professional & Business Services (+15%), Wholesale & Retail Trade (+15%), Nondurable Goods Manufacturing (+12%), Financial Activities (+11%), Information (+10), Durable Goods Manufacturing (+9%), Transportation & Utilities (+9%), Construction (+8%) and Other Services (+8%).
-- Leslie Stevens-Huffman