Despite the Senate's passage last week of a comprehensive immigration reform bill, the debate over guest workers – specifically H-1Bs – is far from over. In large part, that's because the House of Representatives has different ideas about immigration in general. "The House is not going to take up and vote on whatever the Senate passes. We're going to do our own bill," said House Speaker John Boehner. He's announced a July 10 meeting to determine how the House will proceed.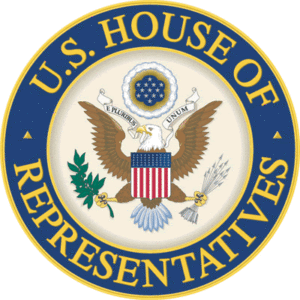 Some Republican House members have said they don't plan to even read the
Senate bill
. Meanwhile, some of their aides suggest that GOP congressmen won't risk ticking off conservative opponents to the legislation.
See our Special Report on H-1Bs
A Different Approach
The Senate bill takes a sweeping approach to immigration reform. During its debate, the tech industry lobbied hard for changes, including an increased yearly cap on H-1Bs, a special class of visas for entrepreneurs and changes to the requirements companies must meet in order to sponsor an H-1B worker. But from a higher-altitude view, the Senate measure tackles a range of issues -- including border security and a path to citizenship for the 11 million immigrants here illegally – which are incendiary enough to sink any prospects for passage in the House. Both the Senate bill and one proposed in the House raise the number of H-1B visas and green cards, though their numbers differ. The House has preferred piecemeal legislation, rather than what some have dubbed the massive, overarching Obamacare approach. And while the Senate was determined to get a bill passed by July 4 – proponents often stressed momentum in the process -- the House has no timeline and any action could take months. House leaders haven't decided whether they'll craft a series of bills or combine them into a package to present at conference committee. The House and Senate also could hash out an agreement through a series of deals back and forth, according to Bruce Morrison, a lobbyist and former Democratic congressman from Connecticut.
A More Conservative View
"The House is far more conservative in how it views immigration, in terms of bringing in international workers who might be competing directly with U.S. workers," says Nicole Smith
,
a research professor and senior economist at the Georgetown University Center on Education and the Workforce. "There's one perspective that we might really need these foreign workers, they're adding productivity, they're adding to our output. There's another perspective that says that while that's true, we have to be really cautious that it's not a backdoor to really low wages compared to what Americans make and that we're doing our best to hire American workers." Morrison says an important distinction in the Senate bill is a move away from skilled foreign workers coming to the U.S. on H-1Bs, which are designed to be temporary, and towards the more permanent path to citizenship offered by a green card. "All the nitpicking over what's going to happen with H-1Bs is really less important than what's going to happen with access to green cards," he believes. H-1Bs are good for three years, then can be renewed for a second three years. After that, workers may be eligible to apply for a green card. However, because of a cap on the number of green cards that are issued each year, they may wait decades for their petition to be acted on. The Senate bill would automatically give green cards to STEM graduates from U.S. universities at the master's or doctorate level – a proposal that some U.S. tech groups vociferously oppose. But the industry likes such approaches. Kevin Richards, Senior Vice President of Federal Government Affairs for industry coalition TechAmerica, called them "fundamental to our support of the overall bill." He pointed to a number of countries, including England, Australia and France that have overhauled their immigration laws to attract such workers. "It's really a competition [for them] now," he says.
Shoring Up Existing Laws
Despite the Capitol Hill posturing, there are hints of possible areas of agreement. Last fall, the House passed a bill to grant up to
55,000 visas to STEM graduates
with advanced degrees. It died in the Senate because of its elimination of the diversity lottery, which offers an extra chance of approval for visa applicants from underrepresented countries. But there also are areas of divide. For instance, the Senate bill would require companies to advertise tech positions in a national database, and time restrictions during which no U.S. worker could be displaced by an H-1B. Companies have called these reporting requirements
"an administrative nightmare."
Current law requires that companies demonstrate that they have made a good-faith effort to search for a U.S. worker before they can apply for an H-1B. The House position puts more emphasis on making sure those provisions are met, Smith says. "In the House version, they're far more cautious about extending any work opportunities to foreign-born workers unless it's absolutely necessary," she explains. Smith also notes a provision in the House bill would create an incentive for visa-holders not to overstay. It calls for employers to hold 10 percent of the worker's wages in escrow, which will be paid once he or she exits the country as the visa expires. Though much work remains to hash out legislation in the House and reach a compromise with the Senate, Richards remains upbeat about the prospects that something actually will pass this time. "I often say don't let perfect be the enemy of the good," he says. "Overall, we're very optimistic."