Do you spend hours commuting to work? Whether you travel by foot, car or public transportation, you're probably not compensated for the time you spend travelling to and from the office and being on the road for long stretches makes it difficult to achieve work-life balance. Since many IT jobs are offered by companies in urban areas, long commutes are often unavoidable.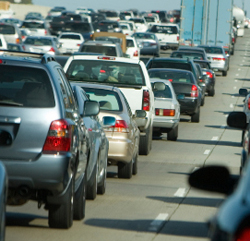 But there are a few cities that offer the benefits of urban employment without a long commute, according to a newly released survey from U.S. News and World Report.
The average commute time in metropolitan areas was 24.4 minutes in 2009 according to information from the Census Bureau cited in the survey, and surprisingly, commute times are often longer for workers who use public transportation.
Of the Census Bureau's 2009 list of cities with the longest average commutes, eight of the top 10 are places where at a least a fifth of commuters don't drive to work: New York, Chicago, Philadelphia, Washington, San Francisco, Oakland, Boston, and Baltimore.
The publication considered cities with populations of more than 50,000 in making its selections and identified 15 cities where the typical commute time is less than the national average. Here are the top 10 cities named in the survey, click here to read the complete list:
1) Cambridge, Mass.
2) Pittsburgh, Penn.
3) Boulder, Colo.
4) Davis, Calif.
5) Ann Arbor, Mich.
6) New Haven, Conn.
7) Chapel Hill, N.C.
8) Minneapolis, Minn.
9) Portland, Ore.
10) Ames. Iowa
There are some great cities to choose from. So avoid the slow lane, by searching Dice for job opportunities in urban areas that offer short daily commutes.
--Leslie Stevens-Huffman