Which way are the arrows pointing these days, up or down? Microsoft wanted to know, so it asked research firm IDC to sum up the IT business and its growth rate in 52 countries.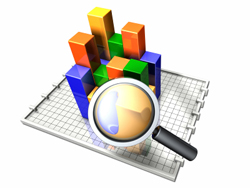 According to IT Jungle's report on the findings, the growth of the international IT job market over the next few years will far outpace that of the average economy in pretty much every locale, a sign that tech is the right business to be in, both now and in the near-term future.
Some of the numbers:
"IT spending in the 52 countries examined will hit an aggregate of $1.41 trillion in 2009, and will account for 98 percent of worldwide spending."


"IDC believes that IT spending will continue to grow at a compound annual growth rate of about 3.3 percent a year, to $1.7 trillion in 2013. Added up, the GDP growth rate in these 52 countries is expected to be about a third of the growth in IT spending; this is still, in many ways, the hottest market there is, and growing more important as time goes by even if the stock prices don't have bubbles like they did a decade ago."


"The worldwide base of IT employees (including corporate and government IT departments as well as techies in the IT vendor community) will number some 35.6 million people this year, and will grow by 5.8 million net new jobs by 2013, for a total of 41.4 million people."


"IDC reckons that 75,000 new IT companies will be formed over the next four years, most of them small and locally owned and operated."


"Asia/Pacific just surpassed North America in terms of IT jobs, thanks in large part to India and China."
-- Don Willmott