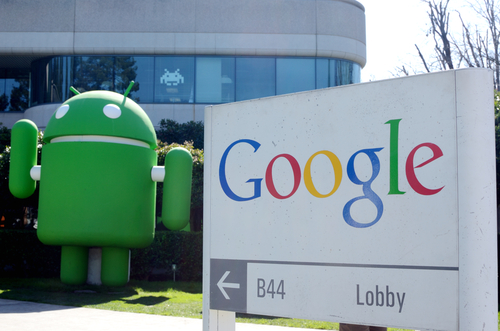 Whatever its issues in recent years, Microsoft has always been able to claim one big thing in its favor: it retains a dominating share of the operating system market, thanks to the near-ubiquity of laptops and desktops running Windows. But that could change within the next four years:
new data from research firm Gartner
suggests that 2.3 billion devices will run Android by 2016, versus 2.28 billion Windows devices.
That's despite Windows 8
, which was built to run equally well on PCs and tablets. Gartner estimates Windows' current presence at 1.5 billion devices, versus 608 million for Android. So both platforms will enjoy significant growth over the next few years—but Google's operating system could grow faster. That's potentially bad news not only for Microsoft, which needs to seize a significant portion of the mobile-device market in order to survive, but also Apple, which is intent on blowing a hole below Android's waterline via a series of patent-infringement lawsuits. Despite that legal action, there are indications that Apple's iOS is starting to lose ground to Android: for example, a survey by Pew Research Center's Project for Excellence in Journalism (in collaboration with The Economist Group) found that 52 percent of respondents owned an iPad, while 48 percent opted for a Google Android tablet—a significant change from 2011, when the survey found 81 percent of tablet owners selecting an iPad, followed by 15 percent for Android and 4 percent for "other." In a separate research note, Gartner predicted that 90 percent of enterprises will bypass "broad-scale deployment of Windows 8" through 2015, largely because of the unfamiliarity of the next-generation operating system's new tile-centric touch-interface. "Most enterprises and their trusted management vendors are not yet prepared for this change, and Gartner predicts that enterprises will want to wait for more stability before proceeding,"
that note read
. "While Microsoft as a technology company can make these changes at a more advanced pace, the preponderance of the customer base cannot move so quickly." In order for Android to conquer the world, of course, it'll need to provide services not only to consumers looking for fun and games, but also workers who require productivity software. Google already seems to be thinking in that direction: over the summer
it acquired QuickOffice
, a cloud-based productivity suite already present on many mobile devices. That's on top of the productivity apps already present in the Google Play storefront.
Image: Lyao/Shutterstock.com