[caption id="attachment_6666" align="aligncenter" width="526"]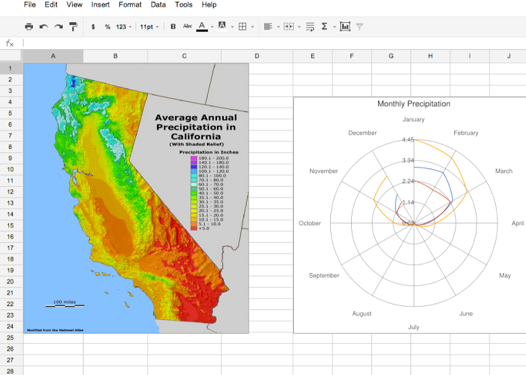 Quickoffice: Google's latest shiny weapon against Microsoft.[/caption] Back in June,
Google announced its acquisition of Quickoffice
, a cloud-based productivity suite already available on many mobile devices. At the time, pundits and analysts saw the purchase as a way for the company to strengthen its position in cloud-based productivity software—and perhaps blunt Microsoft's efforts in the same area. Fast-forward to late December, and it's clear that Google sees Quickoffice as a way to drink more of Microsoft's cloud milkshake. "We've been working to make it easier for you to work with your legacy Microsoft Office files," Jonathan Rochelle, director of product management for Google Drive, wrote in
a Dec. 19 blog posting
, "both by converting them to Google documents and by editing them directly in Quickoffice." While users have always been able to convert documents in various formats into Google Docs, he added, Google has "incorporated Quickoffice conversion technology into this process so your Microsoft Word, Excel and PowerPoint files look even better when you convert them to Google Docs, Sheets, and Slides." In addition, Google has made the Quickoffice iPad app free for Apps for Business users (iPhone and Android versions are apparently in development, with no announced release date). That means iPad users can edit Office files stored in Google Drive. "Whether you're converting Office files to Google documents or you just need to make a couple quick edits without converting, it should be easy to get work done whenever you need to, on any device," Rochelle concluded. Microsoft and Google have engaged in years-long battle for the enterprise. The two companies rush to trumpet their respective victories—a municipality switching its government workers to Google Docs here, a government agency opting for Microsoft's cloud products there. The rivalry has become so fierce at times that it's resulted in lawsuits: at one point, Google sued the federal government, alleging that the Department of the Interior denied its bid for a cloud email and messaging system—a contract that first went to Microsoft's BPOS-Federal suite, a forerunner of
Office 365 for Government
. The Department of the Interior eventually agreed to consider Google Apps. Google's latest moves with Quickoffice show that rivalry isn't going to lighten up anytime soon.
Image: Google