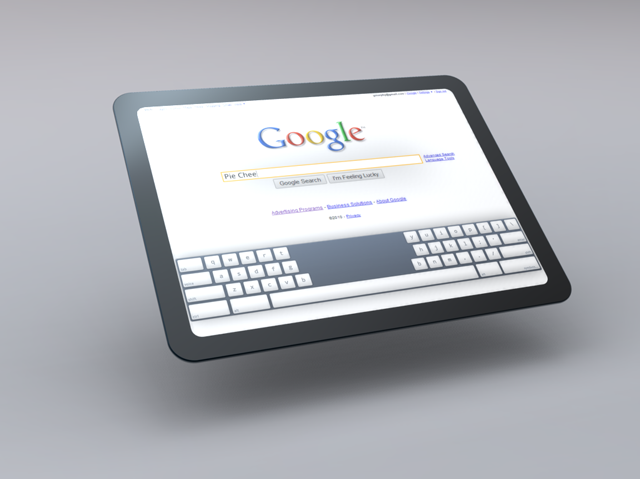 Google is preparing to enter in the tablet market with their its own device,
Eric Schmidt said recently
, though he gave no other details. He said the tablet will continue the "brutal competition between Apple and Google Android" in the mobile market. So it must be big. Yesterday, we learned from
Digitimes
that Google is actually working to release a tablet that will compete with Amazon's Kindle Fire.
The sources believe that Google will launch the own-brand tablet PC in March-April, featuring a 7-inch panel and Android 4.0 with a price less than US$199 to compete against Amazon.
If we focus on this we end up with a big question: Is Google releasing a cheap tablet or an expensive one? Amazon loses money on every Kindle Fire it sells since the manufacturing costs + components exceed the tablet's price by almost $10. The method behind the madness: Amazon says it's selling over 1 million units each week--which means 1 million more people each week have a handy device to download books to. If Google IS planning to release a tablet, it has have two obvious rivals: iPad and Kindle Fire. But how will they do it? Should they release a cheap tablet or an expensive one? Or maybe they will adopt their own idea and release a tablet with specs close to the iPad and price close to the Kindle Fire. That could be great, since Google could afford to lose money on a device. But I doubt this will be their choice. In any case, I wonder if Google plans to release its tablet at Google I/O 2012 conference, scheduled for June 27-29. Photo Credit:
Newowin