We keep hearing about how great it is to work at Google—gourmet chefs, dry cleaning, genius brainstorming sessions—but one thing the company has never had is its own custom-built headquarters. That may be about to change, and we can only imagine the luxurious possibilities.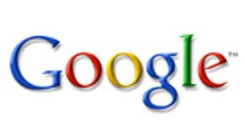 The search giant will lease 9.4 acres in Mountain View, Calif., and hire German sustainable-design experts
Ingenhoven Architects
to come up with 600,000 square feet of what will likely be innovative and green offices. Construction could start as early as next year.
The Mountain View City Council approved the deal in late March, and Google is expected to make the $30 million upfront payment in June for a lease that will run for 53 years on half of the 18.6-acre city-owned site. Mountain View and Google had reached an agreement in 2007 to lease the other 9.2 acres, with Google paying an initial rent of $1.1 million a year. The two deals collectively allow Google to develop up to 595,000 square feet of office and research and development space.
At the same time, Google may be looking at a larger master plan to develop an area east of Highway 101 to include a more balanced mix of shopping and housing, not just the corporate HQs that dominate the landscape today. Google's current offices include more than 65 buildings that stretch along more than a mile of Charleston Road east of Highway 101. Is yet another transformation of the Valley about to get underway? Source:
San Jose Mercury News