One of the big tech headlines this month that didn't come from the annual Consumer Electronics Show was Google's announcement and shipment of its Android-based Nexus One smartphone. But no sooner had consumers gotten their hands on this intriguing iPhone and BlackBerry competitor than Google started hinting that the next iteration will be a more enterprise-oriented version that will really go after the BlackBerry market. According to Reuters, Google exec Andy Rubin said it might even have a physical keyboard, which it seems would be a requirement if current BlackBerry users were to be swayed.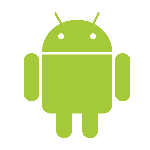 However, InformationWeek's Ed Hansberry is a bit skeptical.
That won't be good enough though for larger companies. They will expect to be able to apply policies restricting the types of apps a user can install, restrict the storage of data on unencrypted storage cards, have the ability to remotely wipe the device and more. There isn't much information on this future device, but I suspect before it launches, Google will have developed some sort of service that will allow IT managers to control the phone just as they can control the PC.
Other analysts agree that any enterprise version of the phone would need to offer enhanced security options and Microsoft Exchange support, among other features, and would definitely need a keyboard. If Google can do all that, perhaps the folks at RIM will start to sweat.
-- Don Willmott