By Chandler Harris
Despite shrinking budgets, IT professionals are being recognized by governments as more important than ever. One key reason: Numerous state and federal agencies have realized that technology can help solve deficit woes by cutting costs.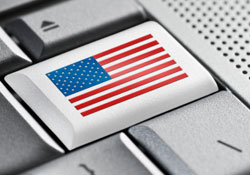 Throughout the country, state government and federal agencies have issued directives to trim costs by streamlining IT operations, consolidating and sharing services, and improving overall efficiency.
"I think what we're seeing is that the fiscal crisis has certainly given rise to opportunities like consolidation and shared services, and an overarching enterprise view of managing, acquiring and deploying technology," says Doug Robinson, executive director of the National Associations of State Chief Information Officers (NASCIO).
Examples of savings through IT can be found in nearly every state. Iowa's Governor recently signed the Iowa Efficiency Review, which includes increasing the use of technologies like thin client computing to realize cost savings. New York, Missouri, California and other states have realized significant savings through e-mail consolidation. Massachusetts is currently consolidating its 183 data centers, 100 phone systems, 24 e-mail systems and 15 data networks.
Meanwhile, California is undergoing a massive statewide IT consolidation that is expected to save the state $2.9 billion through 2014. The reorganization will centralize state tech operations, consolidate e-mail, data centers, office automation tools and reduce energy consumption, among other things.
"Through project management we have found ways to budget and plan for IT projects that have saved the state a considerable amount of money," says Bill Maile, communications director for California.
With its $20 billion budget deficit, the one thing California is not slashing is IT staff. In fact, the state will be looking to hire more tech professionals in the coming years. It has to. More than half of its IT managers and supervisors, and more than 30 percent of its general IT workers, are expected to retire in the next five years.
"We are looking at a considerable amount of retirees in IT and management throughout the state," Maile says. "In fact, the demand for IT staff is growing and will grow as more people become eligible for retirement."
In a September 2009 InformationWeek survey of 177 federal government IT leaders, 41 percent identified hiring and retaining skilled IT talent as a major management challenge. The problem with retention is the tendency for government IT workers to move to more lucrative positions in the private sector, the survey said.
Chandler Harris is a business writer based in California.