[caption id="attachment_10328" align="aligncenter" width="500"]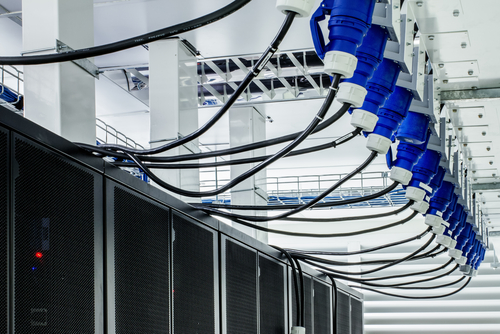 At least some of this can be recycled.[/caption] A U.S.-based datacenter-vendor consortium has teamed up with a United Nations-sponsored think tank to create and promote a new way to measure how well organizations manage disposal of everything from datacenter servers to USB drives. The metric, called the Electronics Disposal Efficiency (EDE) ratio, is designed to rate companies according to the percentage of electronic waste they throw away compared to the amount they reuse, recycle or otherwise dispose of "responsibly." The organization behind the metric is The Green Grid,
an industry consortium that includes most major IT equipment manufacturers
, which has developed other ways to measure how efficiently organizations manage technology. Those include Power Usage Effectiveness (PUE), Data Center Energy Productivity (DCeP), Energy Reuse Effectiveness (ERE) and Data Center Compute Efficiency (DCcE). The group is promoting EDE with the help of
Solving the E-Waste Problem (STeP)
, a UN-affiliated organization created to promote e-waste disposal and recycling practices that aren't quite so destructive to the environment. IT gear contains a range of precious, heavy or environmentally toxic metals, including gold, silver, mercury, chromium, chloroflourocarbons, arsenic, barium and cadmium, and a long list of others,
according to an analysis (PDF
) from the World Health Organization. Consumer electronics companies have nearly doubled the amount of e-waste they recycle since 2010, according to the Consumer Electronics Association's
report on industry recycling efforts (PDF)
. CEA rated Apple, Best Buy, Dell, HP and Samsung as the top recyclers in 2012, when the industry's total recycling volume rose 27 percent, to 585 million pounds. The industry's goal is to top a billion pounds of electronics recycled in a single year, a marker the association set in 2011, according to the CEA report. About 3.5 million tons of electronics went to electronics recycling companies during 2010—62 percent of it from PCs or IT equipment, according to a report from IDC. Residential users generate the bulk of e-waste, but are responsible for only 26 percent of the amount recycled. For individual companies, the idea behind EDE is simple: Figure out the total amount of e-waste generated and the percentage of that waste that is being recycled, according to a white paper from
The Green Grid describing the process
. EDE doesn't require a particular method of recycling, and neither the Green Grid nor STeP recommends one. Instead, they simply point companies toward "responsible" recycling companies, while allowing those firms to introduce or expand recycling as part of their normal process of procurement and disposal, according to a statement from Ezra Benjamin, principal program manager, sustainability with EMC Corp. "Datacenter managers need a plan for what to do with their old systems," Benjamin said. "With the build-out of cloud computing, the inventory of physical IT assets will shift from the consumer to the data center." Consumer devices are multiplying, but they're also shrinking. Datacenter equipment, on the other hand, tends to be large, and the volume of it increases as companies upgrade or expand datacenters, as is the current trend. "It's important that the plans [of datacenter managers] take into account the social, environmental, security and reputational risks associated with the old equipment," Benjamin added.
Image: Yentafern/Shutterstock.com