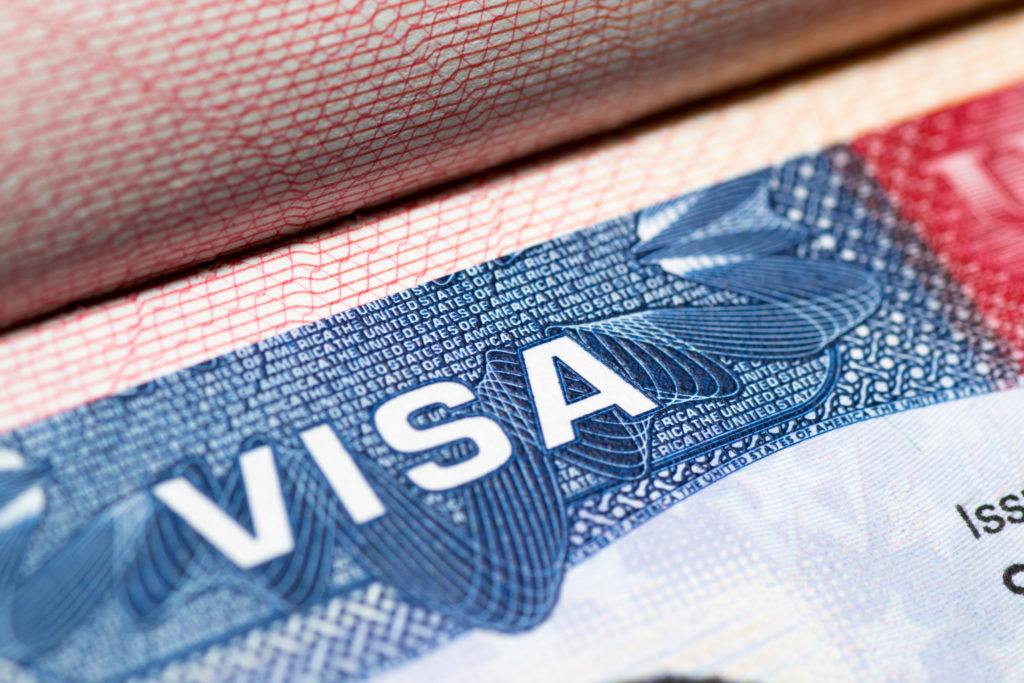 Whatever the outcome of the federal government's H-1B visa review, chances are good that some group won't like it. President Trump's
latest executive order
tasks the departments of Homeland Security, Justice, Labor, and State with reviewing current H-1B policy in order to eliminate fraud and abuse. Before signing the order at an April 18 event in Kenosha, Wisconsin, Trump said that the visas "should be given to the most skilled and highest paid applicants, and they should never be used to replace Americans." Many tech companies complain that capping or curtailing the H-1B visa program won't solve the problem of sourcing tech talent. "While a blanket reduction in foreign workers seems popular on the surface, it does not address the core issue facing the U.S. today, we do not have enough technology workers and things are only going to get worse," Joe Vacca, CMO of talent-development firm Revature, wrote in an emailed statement. "Universities cannot adjust to the rapid changes that are occurring in technology, the private sector must bridge that gap and train the next generation of U.S. technology workers."
FWD.us
, a lobbying group co-founded by Facebook CEO Mark Zuckerberg and other tech leaders, has advocated for more high-tech immigration. "Our visa system is half a century old and Congress has failed to update our high-skilled immigration system since 1990," FWD.us Northern California Director Mark Ranneberger said during a recent panel hosted by the San Francisco Chamber of Commerce. "This woefully outdated system harms the American economy by inhibiting its capacity for growth. High-skilled immigrants grow the American economy, create jobs for Americans and boost wages for native-born workers." And for many immigrants with high-tech skills, H-1Bs present a remarkable opportunity. "Since I've witnessed first-hand the talent and dedication immigrants bring to organizations, I value giving immigrants with H-1B visas opportunities to start and grow their tech careers in the U.S.," Vip Sandhir, CEO and founder of HighGround, a tech firm focused on employee engagement, wrote in an email. "I've made it a point to recruit, hire and retain a diverse team at HighGround." Sandhir, who immigrated to the U.S. from London at the age of eight, has employees from India, China, Egypt, Africa, France, Greece, Russia, and other countries. "The future is bright for tech in our country," he wrote, "but we need to continue welcoming diverse perspectives from all over the world in order to stay on track." Last year, the government made available some 85,000 H-1B visas, which drew 618,266 applications. Many opponents of the program suggest that tech companies aren't doing enough to source domestic talent before turning to H-1Bs; others suggest that the current lottery system is an inefficient way of dealing with the high demand. In particular, outsourcing firms have been accused of pouring lots of applicants into the system, for positions that aren't quite as highly specialized as the terms of the visa might lead one to expect. Lawmakers have attempted to address the lottery system before;
U.S. Senate bill 2266
, for example, would prioritize H-1B distribution by applicants' skills, degrees, proposed wages, and so on. Other bills have attempted to squash one of the biggest criticisms of the H-1B program, that companies use the visas to replace U.S.-based workers, by explicitly restricting the ability of applicants to displace those currently employed. Whatever the outcome of Trump's reform efforts, tech companies may have to adjust their hiring practices. In addition, various advocacy groups will claim the reforms aren't enough to address some of the core problems. In the interim, however, all anyone can do is wait for the federal review to run its course.