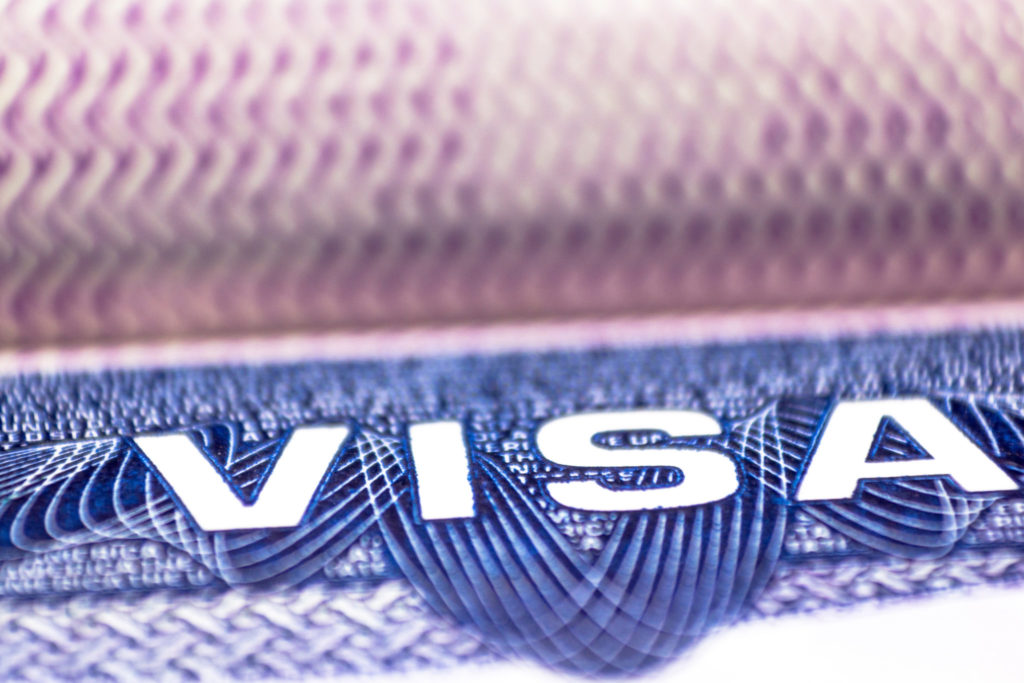 U.S. Citizenship and Immigration Services (USCIS), a division of the U.S. Department of Homeland Security (DHS), is challenging an increasing number of H-1B applications, according to statistics from the agency. Despite this boosted scrutiny, however, the Trump administration has not yet pushed for any major reforms to the H-1B program, which many tech firms claim is a vital pipeline for tech talent. Bloomberg, which highlighted the USCIS activity
in a recent article
, claims that RFEs—a.k.a., "requests for evidence," or formal challenges to applications—are up 44 percent year-over-year. "The percentage of H-1B applications that have resulted in RFEs this year are at the highest level they've been since 2009," the publication stated, "and by absolute number are considerably higher than any year for which the agency provided statistics." Although Trump promised during his Presidential campaign to stop the use of H-1B visas as a "cheap labor program," his administration hasn't yet proposed any major reforms. In April, Trump issued an executive order that tasked the departments of Homeland Security, Justice, Labor, and State to review current H-1B policy with an eye toward eliminating fraud and abuse. ("This is the policy that ensures no one gets left behind in America anymore — that we protect our industry from unfair competition, favor the products produced by our fellow citizens and make certain that when jobs open those jobs are given to American workers first," the White House said in a statement to
The Washington Post
at the time.) Some departments have taken small steps over the past few months to adjust how the nation's visa programs actually work. USCIS made renewing an H-1B or L-1 visa more difficult by imposing a higher burden of proof for eligibility (which may have led to the spike in RFEs). Whether or not the increased USCIS challenges are actually resulting in rejected applications, it's clear that the H-1B system may undergo more substantial changes over the next few years; even if the Trump administration pushes for no formal reforms,
a number of Congressional bills
have attempted to adjust the system in some way. That concerns many tech giants that currently leverage H-1B visas to pull in talent from overseas. In 2016, consulting firms such as Cognizant, Infosys, Tata Consultancy Services, and Accenture drew the most successful petitions for H-1B visas. At tech firms such as Apple, Google, Cisco, and Amazon, H-1B holders earn an average annual salary in the six figures (for example, Apple pays out an average of $139,000). Out of the 4,000 companies that applied for H-1B visas last year, some 20 companies racked up 37 percent of approvals, and eight of the top ten companies were IT consultancies of some sort,
according to USCIS
. Advocates of H-1B insist that the visas are necessary to ensure that tech companies receive the best talent. "While a blanket reduction in foreign workers seems popular on the surface, it does not address the core issue facing the U.S. today, we do not have enough technology workers and things are only going to get worse," Joe Vacca, CMO of talent-development firm Revature, wrote in an emailed statement to Dice earlier this year. "Universities cannot adjust to the rapid changes that are occurring in technology, the private sector must bridge that gap and train the next generation of U.S. technology workers." But critics of the H-1B system argue that the visas just take jobs away from skilled American workers. Those on that side of the debate will probably cheer the rise in RFEs, even as they wait for more substantial moves from the Trump administration.