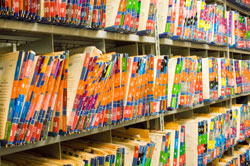 Apple's iPad isn't ready for healthcare yet. Though physicians apparently are as wild about the iPad as anyone else, they don't consider it ready for clinical use. In a survey of 100 "early adopter" physicians by Spyglass Consulting Group, 83 percent said they still use desktop computers most often to access clinical information, whether they're in their offices, at the hospital or at home. While 80 percent said the iPad has a
"promising future in healthcare,"
Gregg Malkary, managing director of Spyglass Consulting Group, said "significant software innovation" must occur for the iPad and other tablets to reach their potential. He told eWEEK:
What we do know right now is we have leading-edge hardware; we need leading-edge software to complement it.
The report calls on software vendors to rewrite and optimize clinical applications to incorporate gesture-based computing, natural language speech recognition, unified communications and videoconferencing. The study mirrors one done five years ago that found while a majority of physicians used smartphones to communicate or go to reference sites, few looked up clinical information on them. As with phones, tablets' small screens aren't suited for a lot of data entry, and synchronization and integration with other programs remain an issue.
Hospital IT staffs aren't keen on the use of tablets,
one barrier cited in the report. Seventy-five percent of respondents said hospital IT departments were reluctant to support mobile devices on the corporate network, arguing that they are insecure, less reliable, and more expensive to deploy, support and maintain than desktop computers. Though vendors such as Epic, Allscripts, Practice Fusion and Dragon Naturally Speaking are working on tablet-specific healthcare software, Malkary sees the main obstacle as vendors' reluctance to "redesign their applications from the ground up with a focus on patient-centric care." At the same time, patients more than ever are accessing health information on mobile devices. New data from research firm comScore shows has released new data showing the number of
people who accessed health information on their mobile devices
grew by 125 percent in 2011.