Having added about 400 new positions over the past year,
Citrix Systems
, a leading provider of technologies for server and desktop virtualization and cloud computing, continues to aggressively hire qualified IT professionals at a brisk pace.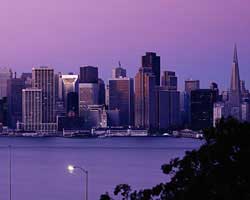 "We're in full hiring mode," says Marilyn Monarch, group director of human resources at the Santa Clara, Calif.-based company,. With 2009 sales of about $1.6 billion, Citrix employs nearly 5,100 people worldwide, and has a current staff of about 450 in the San Francisco Bay Area. Without offering specifics, Monarch adds, "We plan to add a respectable number of positions for a company the size of Citrix."
But finding qualified, experienced IT professionals isn't easy. "There's high demand for the people we're looking for, such as test, development, architecture, and IT professionals with other specialties," Monarch says. "We have lots of candidates, but very few are qualified."

What's more, those IT people who have jobs are sitting tight. "We're seeing some hesitancy on the part of fully employed people to look elsewhere," she observes. And once the company has found the right candidate, it has to move fast. "The shelf life for these people is really about 72 hours, if you can get them on the hook in the first place."
IT Contract Workers in Demand, Says TEKsystems' SF Operations Chief

If you're a talented J2EE or Web site developer in the Bay Area, chances are you're sitting pretty. At least that's the view of Jason Webster, director of business operations at the TEKsystems office in San Francisco, which provides contract workers to large companies. "These people are going to have multiple opportunities right now," Webster says. "We have four times as many placements as a year ago."
In general, what's driving the renewed need for contract workers is a buildup of technology projects that are finally being brought to the fore from the back burner. "A lot of our customers had projects that needed to get done," Webster says.

Around San Francisco, the bulk of the contract jobs TEKSystems is working to fill are for business analysts, ERP professionals, and data management professionals. "Most of these are for functions that are connected to the business," Webster says. "Even a Java or .NET developer has to be involved on the business side."
<!--[endif]-->
Similarly, in healthcare many companies view the ongoing national shift to electronic health records as an opportunity to undertake a major platform shift. "In healthcare," Webster says, "a lot of companies are redoing their core platforms, changing the way their claims are processed or how people connect with them as customers or providers."
-- Doug Bartholomew