Google TV is expected to open up a new field of application development, much like smartphones did for mobile applications.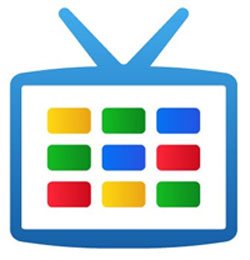 And to promote this development, Google's giving away 10,000 Google TV devices - free, mind you - to developers to jump-start app development.
"We want to encourage a new generation of TV developers to come forward to make this vision a reality," Google said. "The experience is in the hands of its users and developers, and everyone is invited."
The device being given away is the Logitech Revue, which normally sells for $300. Currently, only the Logitech Revue and Sony Internet TV contain Google's Internet TV platform.
Google's already given away 3,000 devices to attendees of theAdobe MAXconference last month. Now the company will reach out to thousands of developers in the Google Codecommunity to offer them a free device, as well. Developers outside these groups can apply for one to the Google TV Web Developer Promotion. All that's required is a short summary about the type of website you'll create or optimize for Google TV. Out of these entries, Google will select 2,500.
Google's ambition is to extend its Internet dominance by combining "the best of the Web with the best of TV." Taking a page from Apple's strategy of creating a new frontier for smartphone apps, the search giant hopes to give developers a jump on writing software for the platform.
Google TV is built on Android and relies heavily on Google's Chrome browser. The company will release a special Android SDK along with Web APIs for Google TV next year. Apps will be distributed through the Android Market sometime during the first quarter of 2011.
If the Internet TV market is anywhere as big as the mobile apps market, this could create some big opportunities for developers. As we reported earlier this year, mobile apps developers made more than $2 billion in 2009, and are expected to make around $10.5 billion in 2014, according to Frost and Sullivan.
Chandler
Harris is a freelance writer based in California.