[caption id="attachment_10736" align="aligncenter" width="505"]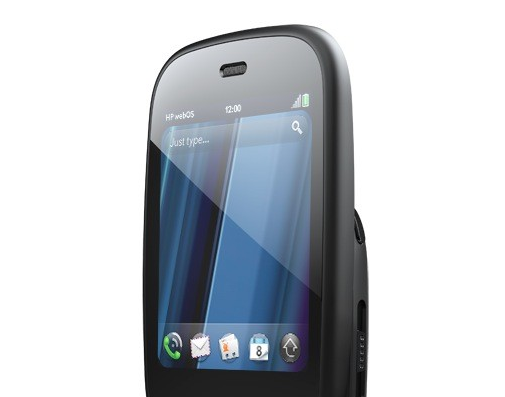 HP's now-defunct smartphone line ran webOS.[/caption] Hewlett-Packard has a branded smartphone in development, according to a company executive speaking to
The Indian Express
. "The answer is yes but I cannot give a timetable," Yam Su Yin, senior director of consumer PCs and tablets for the Asia-Pacific region, told the newspaper when asked if such a device was in the works. "It would be silly if we say no. HP has to be in the game."
This isn't the first time
an HP executive has hinted at the company's return to the smartphone game. But as demonstrated by its disastrous experiences with webOS-powered mobile devices, establishing a portfolio of successful handhelds takes more than slapping a corporate logo on the back of some standard-issue hardware. When HP acquired Palm for $1.2 billion in 2010, it took the latter's webOS—a mobile OS built around a Linux kernel—and promptly set to work installing it in smartphones and tablets. On the tablet front, the HP TouchPad proved such a failure on the open marketplace that the company yanked it from store shelves after a mere six weeks, and the Palm-powered smartphones were dead on arrival. By 2013, HP seemed to have abandoned webOS as a viable entity. LG Electronics announced in February that it had acquired the operating system for an undisclosed sum. "As part of the transaction, LG also will receive licenses under HP's intellectual property (IP) for use with its webOS products,"
read LG's press release on the matter
, "including patents acquired from Palm covering fundamental operating system and user interface technologies." With the operating system now in another's hands, it's an open question what software HP will use for its next generation of smartphones (if such devices actually see the light of day, of course). If it wants to stand out from the crowd, the company could bet on Microsoft's Windows Phone, which despite its low market-share could someday become a more formidable presence in the smartphone arena. It could also take the easy route and go with Google Android, which powers a majority of devices on the market—but in doing so, it would need to squeeze its way into a segment already dominated by Samsung and others. If HP wanted to be truly eclectic,
it could opt for Firefox OS
, which just started shipping; or it could take another go-round with webOS—provided it has some sort of licensing deal in place.
Image: HP