[caption id="attachment_15679" align="aligncenter" width="537"]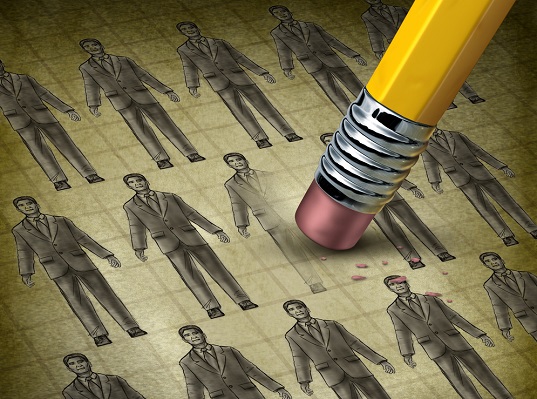 5,000 more job cuts will raise HP's two-year total to 34,000.[/caption] Hewlett-Packard Co. has increased by 5,000 the number of jobs it plans to cut by the close of its fiscal year next October. HP announced in September 2012 it would have to
trim its global workforce by 27,000 jobs
out of a total workforce of 331,800. It raised its layoff target to 29,000 in September 2013, after successfully cutting 22,700 jobs. The
annual report HP filed with the Securities and Exchange Commission Dec. 30
shows HP plans to cut an additional 5,000 jobs "due to continued market and business pressures" before Oct. 31, 2014. That raises the total casualty list to 34,000 positions cut between September 2012 and October 2014. HP's annual report confirmed that the number of positions it had already cut has risen to 24,600, but
HP spokespeople
refused to say in what divisions or geographic locations the cuts would come. Many of the "market conditions" HP cites stem from the dramatic decline of traditional PCs during the past few years, which was caused partially by an increasing preference among buyers for smartphones and tablets, and partly because of economic conditions, according to the most recent report on worldwide PC shipments from market researchers at IDC. HP is the world's No. 2 PC maker, with a total market share of 17.1 percent,
according to an Oct. 9, 2013 report from IDC
that tallied global PC sales for the third quarter of 2013. PC sales to businesses actually rose a fraction of a percent for HP and No. 3 PC maker Dell, while No. 1 seed Lenovo raked in a comparatively rich addition of 2.2 percent, though total PC sales dropped 7.6 percent during the quarter. Those small increases don't indicate any improvements in HP's outlook for the coming year, however, according to Loren Loverde, the IDC vice president in charge of PC sales tracking. "Whether constrained by a weak economy or being selective in their tech investments, buyers continue to evaluate options and delay PC replacements," Loverde is quoted as saying in an announcement of the report. "Despite being a little ahead of forecast, and the work that's being done on new designs and integration of features like touch, the third quarter results suggest that there's still a high probability that we will see another decline in worldwide shipments in 2014." HP had limited success selling its own tablets and the alternative-form-factor Chromebook laptops. Though retailers were interested in Chromebooks, according to IDC, even those sales took a hit following reports that HP's
Chromebook 11 notebooks had an overheating problem that got them pulled from the shelves
of retailers including Best Buy just as the 2013 end-of-year holiday shopping season was getting underway. The current round of layoffs will finish the restructuring that has been almost continuous since HP's acquisition of EDS in 2008, according to statements from HP CEO Meg Whitman following the October layoff announcements: "After 2014 we are not going to do another restructuring,"
according to an Oct. 9 story in Business Insider.
Image: Shutterstock.com/Lightspring